If it's too good to be true, it usually is. That's the mentality I had when I first learned about travel hacking, a blanket term for using miles, points, and know-how to travel the world in luxury without spending luxury prices, often for free.
What I've learned since is that travel hacking is far from fantasy. I have flown to London, Paris, Amsterdam, Israel, and over a dozen trips around the United States for pennies on the dollar compared to the list prices for the flights.
Curious? Intrigued? Ready to try it yourself? Read on for my full guide to getting started with travel hacking.
My First Travel Hack
On April 25, 2011, I dipped my toes in the water with my first travel hack. I signed up for the British Airways Visa Signature Card. (Yes, I signed up for a credit card, more on the impacts below.) I already had an existing relationship with Chase, so signing up took about five minutes and I was approved instantly.
Signing up for the card gave me an instant 50,000 Avios (the BA version of miles) with the British Airways frequent flyer program. At the time, 50,000 miles was enough for a free round trip ticket from the United States to any airport in the "Europe Zone One" list, which includes Belgium, France, Germany, Ireland, Luxembourg, Netherlands, Switzerland, and the United Kingdom. 60,000 miles or 50,000 plus a fee expanded my reach to Austria, Croatia, Czech Republic, Denmark, Gibraltar, Hungary, Italy, Norway, Poland, Portugal, Serbia, Spain, or Sweden.
Further, spending $10,00 in the first year, got me an extra 25,000 Avois. Spending another $10,000, for $20,000 total, earned another 25,000 bonus Avios. That is another round trip to Europe! So, to summarize I earned 100,000 Avios on British Airways or two free round trip tickets to Europe! I later learned that flying over the Atlantic on British Airways incurs some expensive taxes and fuel surcharges, and eventually learned how to avoid those as well by flying with partner airlines. Everything I've picked up along the way is spelled out below.
Preparation
When getting started with travel hacking, know that you are going to have to invest some time and effort. Great things don't come to lazy people, so if you want to join me in the world of free travel, you'll have to put in some leg work.
One of the many keys to success with travel hacking is organization. Forgetting annual anniversary dates can cost you hundreds of dollars. Poor tracking of your manufactured spend could land you with cash lost out of pocket. Doing some of the stuff in this article can lead to closed credit cards, fraud alerts, and some weird looks from store clerks.
But if you track everything you do and plan ahead for every move, you can do amazing things. Right now, I have enough miles just with one airline to fly to Europe and back. In business class. With a lie-flat seat. For free. Three times.
And that's just one airline.



Open Frequent Flyer and Hotel Point Accounts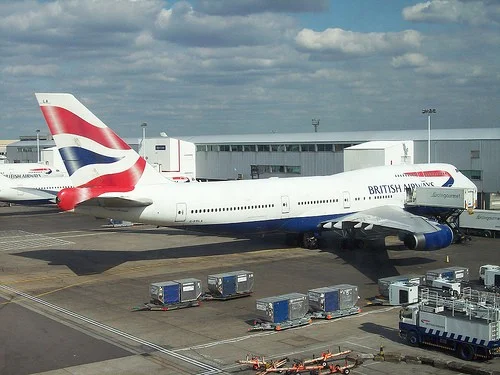 To get started, you'll need frequent flyer accounts and point accounts with all of the major airlines and hotel chains. For any frequent flyer, you probably already have a handful of these open. For those you don't, you can open them for free on the airline or hotel website. Here is a list to get you started:
Airlines
Hotels
Down the road, you may also have miles and points from specific credit card reward programs that can transfer into these programs. The most popular include Chase Ultimate Rewards, American Express Membership Rewards, and Barclaycard points, but you don't need to worry about these just yet.
Tracking Your Frequent Flyer Accounts
Once you have a giant list of frequent flyer numbers, you'll need to track all of the information about these accounts. You'll want to have quick access to your account numbers, balances, and expiration dates whether you are at home, at an airport check-in counter, or at a hotel front desk.
To keep everything straight, I use a combination of three tools. To keep a quick access list of all account numbers, I use Google Docs. I can access this list on my phone or computer from anywhere with internet access. To track my balances and expiration dates, I use the mobile and web app AwardWallet. For my Logins and passwords for travel and all other sites, I use LastPass to keep my information secure.
Here are the most popular tools for keeping your balances straight:
AwardWallet – This is the original site dedicated to tracking your balances, and I've been a user for years. The free account gives you the ability to track your balances in one place. The paid version, starting at $5 every six months, gives you point and mile expiration dates as well. For a limited number of visitors, you can use the code-free-hunlgo to get a free premium upgrade. Read my original review here.
TripIt Pro – TripIt is an incredibly useful travel tracking tool that brings your airline, hotel, rental car, and other travel reservations and plans into the user interface. The pro version, which costs $49 per year or comes free with a Barclay Arrival card, includes flight monitoring and award mile balance tracking. Read my full review here.
Excel / Google Docs – If you want to spend your time tracking things manually, the most popular choices are Excel or Google Docs. Google Docs is great because you can reach it anywhere, and Excel brings the power and familiarity of the most widely used spreadsheet software in the world. I don't think it is worth the time or effort to go this route, but many people do.

Credit Cards Have Risks
Now that you have your travel accounts in order, it is time to get started with the actual travel hacking. The big idea is that you will do everything you can to earn loads of miles and points without spending a ton of money.
The main way to do this is with credit cards. I know credit cards can be really, really bad for some people, but they are really, really good for others. While you can travel hack without joining in the credit card game, you won't score the big wins without them.
Before you move forward with credit cards, I have a few very important aspects of this you need to understand.
First, and most obvious, credit card debt is a bad thing. Paying north of 20% interest on purchases will not help you, and may end up costing you more than the flight would just cost to pay for in full. If you have any problems managing credit cards, do not open new cards for travel hacking purposes.
I have paid every credit card I have ever had in full each payday and have never paid a cent of interest from credit card debt. If you can't pay the cards off in full each month, don't move forward with this.
Second, opening and closing credit cards does impact your credit report and credit score. In the time I have been travel hacking, my credit score has increased nearly 100 points. However, it is possible that churning cards will have a negative impact on your score, particularly in the short term.
If you are planning to buy a new home or finance a car in the next six months, skip travel hacking for now and come back after you've completed your purchase. Banks frown on people seeking lots of new credit, and you don't want to miss out on buying a home because you opened a few airline credit cards over the last few months. It is not worth the risk.
There are also some costs involved in travel hacking, so if you are in credit card debt or have any other serious debts that are causing you stress or are harming your lifestyle, don't get involved in travel hacking until you are debt-free.
Research
Next, you'll have to do plenty of research before you do anything. Any given day, there are dozens of travel credit cards, reward offers, bonuses, limited-time deals, and targeted offers. Not all cards, offers, or points are created equally.
When you are starting your research as a beginner, have a specific goal in mind. For me, it was my Europe trip to London, Paris, and Amsterdam. The grander multi-hundred thousand point balances came much later.
You'll also want to figure out your best travel options for where you live, and focus your efforts on airline partnerships with a large presence in your home airport. Look at your airport to see if you have any local hubs or which airlines fly the routes you travel most often.
If you live in Phoenix, you'll first want to focus on US Airways and American Airlines due to their major hub there, and then focus on OneWorld partners such as British Airways, Iberia, and Cathay Pacific. If you live in Denver, you'll want to focus on United Airlines and Star Alliance partners. Here in Portland, Alaska Airlines and Southwest offer the best options.
The biggest alliances are OneWorld, Star Alliance, and SkyTeam. Other airlines to consider for point concentrations are Alaska Airlines, which has a special alliance with select partners, and Southwest, because Southwest is generally awesome for US-based travelers in a major Southwest city.
Travel Hacking Resources
As you begin formulating a plan for your first major travel hacking vacation, you might want a little help knowing which credit cards, and offers are best right now, and how to best piece your itinerary together.
For help with this, I look to a few specific websites for guidance. These sites offer tons of free resources for your use. If you sign up for a credit card through their links, they get paid a commission. If you don't want to go through their links, you don't have to, but I encourage it because advertising partnerships keep sites like those, and this one, open for business.
The Points Guy – The Points Guy is a guy who writes about points. What a fitting title. He also keeps updated lists of the best current credit card deals, bonus mile opportunities, and travel reviews. This is my first stop when I'm preparing for my next credit card churn.
The Frequent Miler / Boarding Area – Boarding Area is an alliance of travel bloggers who write more about miles, points, and travel destinations than you could ever possibly read. In my opinion, the flagship blog of this group is the Frequent Miler, with tons of useful information on miles and points. If you're totally hooked on this stuff and want more to read, also check out View from the Wing and One Mile at a Time while you're over there.
Jason Steele – A list of online travel expertise and resources would not be complete without a mention of my friend Jason Steele. He has personally helped me through tons of travel hacking questions, and his articles are some of the most detailed and useful out there. He is published on major travel sites including MSN Money, Credit.com, Debt.com, The Points Guy, Yahoo! Finance, and his own site The Card Journalist.
Oh yeah, and read this site a lot because I write about travel hacking every now and again!
Credit Card Churning
So far we've discussed getting started and laying out the general framework for how to travel hack. Now we're getting into the good stuff. Card churning is the most widely used tactic to get lots of miles and points very quickly.
Credit card churning involves signing up for a handful of credit cards all at once, closing them after a year, and getting them again with a new bonus after waiting for a period of time. While the concept is simple, it is easier said than done.
When you are preparing for your first credit card churn, you'll want to keep a few things in mind while planning. The major things to plan for are which airlines you want miles from, which banks you want cards from, and what you need to do to get your bonus.
We've already discussed how to pick the best airline for churning, so I won't repeat that here. Keep in mind that you want airlines you can really use yourself. A Virgin America credit card bonus won't do much good if you live in Denver where you can't get on a Virgin flight but is great if you live in the San Francisco Bay Area where Virgin has a major hub.
Next, you want to figure out which cards you want. These change all the time, so do your research before signing up. You can generally find a card from each of the major card-issuing banks for each churn signup day. The best banks for this are Chase, Citi, Barclaycard, and American Express. Sometimes you'll find great deals from other banks such as CapitalOne or Bank of America, but those are generally less lucrative in my experience.
Once you've picked the best bonus offer card from each bank, you need to apply for all of the cards in one day. This is important because each card you sign up for will cause a hard hit on your credit report, which after a few days other banks will start to see. When you apply for all of the cards in one day, no other bank knows what you are doing. This is not illegal by any means, but because a lot of new credit at once is high risk, many banks won't approve you for a new credit account if you have others recently opened.
Reconsideration Lines
If you are not instantly approved for your new card, which is very common, it is important to call the bank's reconsideration phone number the same day or the following business day. This will give you an opportunity to answer questions for the bank that the system thought might be questionable. If you need to reach one of the banks, here are the reconsideration line numbers to call (thanks to TravelSort.com).
When you get ahold of a real live person, they will pull up your application and you will have an opportunity to explain why you are a high-risk customer and why you want the card. "Travel hacking" is not a good answer, but being attracted to a quality rewards card that you will use responsibly is a great answer.
If you are applying for a business card, you may need to provide current year-to-date and prior year revenue and expenses for your business and be able to quickly explain what the business does and how you make money.
Chase Reconsideration Line – Personal: 888-270-2127 (Weekdays 7am-10pm EST, Weekends 9am-9pm EST)
Chase Reconsideration Line – Business: 800-453-9719 (Weekdays 8am-10pm EST)
American Express – 877-399-3083 (Weekdays 9am-12:00am, Saturday 10:00am-6:30pm)
Citi – 800-695-5171 (Everyday 6:00am-11:00pm CST)
Bank of America – Personal: 866-865-7839 (Weekdays 8:00am-9:00pm EST)
Bank of America – Business: 800-481-8277 (Ask to be transferred to a business credit analyst)
Barclaycard US – 866-408-4064 (Weekdays 8:00am-5:00pm EST)
Business vs. Personal Cards
You may have noticed in that list that I mentioned both business and personal credit card applications above. You might have breezed through that thinking, "I don't own a business, I can't get a business card.
Not true.
Almost anything can count as a business for credit card purposes, and you don't have to use a business credit card exclusively for business-related purchases.
If you sell things on eBay or Craigslist every once in a while, you are a business. You are a sole proprietor selling used merchandise online. If you keep a blog, you are an online business owner in the media space. If you host an annual garage sale, you operate an annual retail operation out of your home. If you make money on the side, you own a business.
If you are not registered as an LLC or other type of business, you are considered a sole proprietorship and use your personal information as the business information. If you have a registered business as I do (I actually have two), you can use the business tax ID and information when applying.
If you are nervous, here is a great guide to how to make your reconsideration request phone call.
Credit Card Bonus Offers
At my peak, I had 16 credit cards. As of this writing, I have 13 cards of my own, not including my wife's cards. I've churned more than a couple of cards in my day, as have some of the other Narrow Bridge Finance writers.
In general, the top credit card offers will give you a substantial bonus when you sign up. These are typically in the range of 40,000-50,000 miles, but it is not unheard of to find special deals offering 70,000 or even 100,000 miles. A 100,000 point American Airlines Executive card offer is taking me to Europe next year in business class.
You can get a bonus from some cards one time only, others allow you to get them multiple times. In general Citi cards are the best for getting repeat signup awards. Some companies like Amex specifically don't allow repeat bonus offers. Others leave it in a more gray area.
From this point on, never get a new credit card unless it comes with a major signup bonus of at least 40,000 miles or points. If you see a 100,000 point offer, start jumping up and down, do a cartwheel, put ice on whatever muscle you pulled doing a cartwheel, and then make your plan to sign up.
Dealing with Annual Fees
When you sign up for a new card, you'll notice that most of the great offers come from cards that have annual fees. Don't let that deter you from signing up. Even the cards with the highest fees usually pay for themselves quickly.
Most cards waive the fee for the first year and only charge on renewal. Track these in a spreadsheet, on your calendar, or however, works best for you so you know when your next fee will hit. If the value of the card is lower than the fee going forward, you should close the card. More on that later on.
The 100,000 points American Airlines bonus came from a card with a $450 annual fee that was not waived the first year. However, as 100,000 points are enough for that lie-flat business class ticket to Europe, the value I'm getting for $450 is going to be around $5,000. The card also came with benefits like priority boarding and free lounge access to American Airlines and US Airways lounges. Overall, I'm getting my money's worth on that $450 fee the first year.
In general, a point is worth about a cent. Some points can be made to be worth far more, but they are rarely worth less. If you earn over 10,000 points per year on a card, you can justify an annual fee of around $100.

Credit Card Staples
I close or change most of my cards when their annual fees come due (I promise, more on this later), but some cards are worth keeping open and paying the fee for the great benefits. I have a few of these in my pocket right now and have had them all at one point or another.
Chase Ultimate Rewards – Chase Sapphire Preferred or Chase Sapphire Reserve
The Sapphire Preferred and Ink Plus are very similar cards. The Sapphire Preferred is geared towards personal users, and the Ink cards are designed for businesses. These cards generally have a large signup bonus after meeting the minimum spend and offer 1 point per dollar on most purchases.
The Sapphire Preferred offers two points per dollar on travel, restaurant, and bar spending. The Ink cards offer 5 points per dollar at office supply stores, cell phones, phone, cable, and internet providers and two points per dollar at gas stations and hotels. The 5 times bonus makes purchasing gift cards at office stores like Office Depot, Office Max, and Staples highly lucrative for manufactured spending.
Chase Ultimate Rewards points can be transferred 1:1 to a growing list of airline and hotel programs or can be used to purchase travel through the Ultimate Rewards site at a 20% discount. Generally, the points are most valuable when transferred to an airline program. Savvy travel hackers usually say these points are worth 1.25 cents to 2 cents or more depending on how you use them. I currently have both of these cards, and my wife has an Ink card as well.
Manufactured Spending
So let's say you sign up for four credit cards one day to get 200,000 bonus miles. When you sign up, you'll see that you don't get the bonus unless you spend a certain amount within a certain length of time. For example, a popular deal right now gives you 40,000 points if you spend $3,000 within 3 months.
Getting loads of miles isn't worth it if you end up spending thousands of dollars more than you would have spent anyway. And no one wants to buy four years of toilet paper and six months of frozen foods to reach the spending targets.
To reach spending goals, savvy travel hackers do something called manufactured spending. This allows you to "spend money" on your credit cards without actually spending lots of money.
The basic idea of manufactured spending is fairly simple, but getting there can be complex and a little time-consuming. However, for the massive number of miles you can get, the time invested pays off many times over.
The goal with manufactured spending is to buy a cash equivalent with your credit card. You can then turn that cash equivalent into cash that you can use to pay off your credit card bill.
When looking for these cards, your mileage may vary. Some stores will happily sell you reloadable cards with a credit card, while others have policies that forbid that type of purchase. Some stores have locked their registers to specifically require cash for buying reload cards, while others say that they don't allow it but some clerks and managers will let you do it anyway.
Don't overdo it spending tens of thousands at the same store regularly. Try to spread it out and experiment to find the best stores near you that will let you buy these cards with a credit card. There is a small fee for buying these cards, so I usually don't buy them unless I need to spend enough for a bonus.
Spending
Pre-Paid Gift Cards – These are newer to my strategy of manufactured spending, but are very popular for some of my friends in the game. If you buy them at an office supply store with an Ink card, you get 5 miles per dollar. The best deal is if you can find the $500 Visa or MasterCard gift cards, but the $200 cards are often a good deal as well. Beware of American Express gift cards and cards that don't offer a pin, as they are harder to unload.
The Next Big Thing – In the past we've been able to use Amazon Payments for manufactured spending, but it was shut down. CVS used to sell Vanilla Reloads to anyone with a credit card, but that has been cut off. But with every method shut down, there are new ones to discover. If you are having trouble, don't be discouraged. Just stick to it and try to be creative, and keep up on the FlyerTalk forums and other travel sites previously mentioned for new ideas.
Unloading
Once you've built up a giant stack of cards on your kitchen counter, what can you do with them? Here are methods to unload. There is always a possibility that you won't be able to unload at some point, so be sure to not buy more than you can afford to float for a month or two.
Bluebird – Bluebird is an American Express pre-paid reload card product meant for people without bank accounts. You can load Vanilla Reload cards to a Bluebird account online and can load Visa and MasterCard gift cards with a PIN at any Walmart store through either the Walmart Money Center or at a cash register. Some daily and monthly load limits apply. Once you've loaded your account, you can use the free bill pay feature to pay your credit card bill. You can also take cash out from an ATM, but you may have a fee depending on the ATM you use. I have a Bluebird card myself.
Serve – Serve is another American Express pre-paid card, but it works better with GreenDot MoneyPaks and cannot be easily loaded at a Walmart. Other than that, it is similar to Bluebird. My wife has a Serve card. It can also be loaded from a debit card, and your PIN-enabled gift cards count as debit cards.
Emerald Card – H&R Block offers the Emerald Card as a method to get your tax refund, but it can also be reloaded from a GreenDot MoneyPak and has a bill pay feature. You can get an Emerald Card at an H&R Block office.
Refunds – Most of the reload cards offer the ability to get a refund of the full card amount sent to you as a check. You can request the refund online and it takes about two weeks to get the check. Each company tracks your refund requests, and if you ask for too many, they will send you a letter informing you that you can't get any more refunds.
PayPal – PayPal can be loaded from either the PayPal cash cards or GreenDot MoneyPaks. However, transferring a lot of money into and out of a PayPal account will get your account permanently closed. For this reason, I have never used PayPal to unload, but I would if I had to in a pinch.
Money Orders – Most grocery stores offer inexpensive money orders at their customer service counter. These can be paid for with a debit card. And you know what works like a debit card at this point. I bought five $200 Visa and MasterCard gift cards at an office supply store with an Ink card and got 5,000 miles for my purchase. I took that stack of gift cards to a local supermarket and got a $1,000 money order for .99 cents, then took the money order to the bank where you can deposit it like a check.
Frustrating, Fun, and Rewarding
I won't lie to you and tell you that manufactured spending is easy. If it were, I would do it a lot more and many more people would be doing it. However, if you can overcome the frustrations, it feels great when you see the miles show up on your statement and even better when you get on the plane.
Southwest Companion Pass
One of my favorite travel hacks that I've done so far was earning the Southwest Companion Pass. I've received thousands of dollars in value from this, and it keeps on giving.
The Southwest companion pass is designed as a reward for very frequent travelers. If you earn 110,000 miles or more in a calendar year, you qualify for a companion pass for the remainder of the calendar year and the entire next calendar year. With a companion pass, a designated person can fly with you for free on any Southwest flight that you book, either paid or with miles, while only paying the taxes for the flight.
Most airlines do not count miles earned from a credit card towards elite status, but Southwest counts miles earned from a card toward the companion pass.
I earned a companion pass by getting a Southwest personal and business card right at the end of 2013 (the timeline on this is key). Right after January first, I spent the required $2,000 on each card using manufactured spend, this yielded me two 50,000 mile bonuses plus 4,000 miles from spending. Next, spend another 6,000 with manufactured spending to hit the 110,000 miles mark as early in the year as possible.
When the miles post to your account, you'll have 110,000 Southwest miles and a companion pass. I have brought my wife along for free on about half a dozen trips so far with the companion pass. If there is an empty seat on the plane, you can add your companion. It is really that easy. And, thanks to Southwest's mileage value, 110,000 miles can take you to a lot of places.
Closing Cards
Still with me? Thanks for reading this far in. I know this guide has a lot of information packed into one place, but if you've made it this far, you already know more about the travel hacking game than almost most travelers.
Earlier on I briefly mentioned that after you've received the bonus from a card, it is not worth keeping open if you have an annual fee in most cases. Other than the credit card staples like the Sapphire Preferred or Barclay Arrival Plus, most cards will not give you the ongoing value each year to offset the annual fee.
When this situation comes, you may want to close the card or change your account type to one without an annual fee.
Closing cards have a negative effect on your credit score, so you want to be judicious when closing cards. I look at closing as the last resort to avoid an annual fee. Here are the options you have to keep the account, or credit line, open while still avoiding the fee.
Call and ask for a fee waiver – The first thing to do is call your bank and ask them to waive your fee. The first customer service representative who answers likely can't do this, so ask to be transferred to the retention department. These people can sometimes waive your fee to keep you as a customer or may be willing to give you bonus miles equal to or more valuable than the annual fee.
Convert to a no-fee account – Each credit card company has some cards with annual fees and some without fees. You can convert your account to one that has no annual fee and it will still show as the same account on your credit report.
Move open credit to another card and close – Whenever I actually close an account, I always make sure the open credit amount is moved to another card. Because your used credit percentage is part of your credit score, you never want to give up an open credit line. I recently closed a Chase card with a $5,000 limit, and they were able to move $4,500 of the open line to my Sapphire Preferred when I closed the account.
Creating an Itinerary
Now that you're rolling around in miles and points, it's time to do the best part. Use your miles to go on sweet trips!
When it is time to use your hard-earned points, you want to make sure to get the best value possible. This means looking for the best reward seats at the lowest cost.
When you are booking your itinerary, you'll want to plan out every single leg of the journey and not leave anything to chance. You care more about your trip than anyone else, and you'll do a better job planning every leg of the journey than a call center representative. You will also find that some rewards are easier booked than others, and the complex multi-airline international reservations will need to be booked through a phone representative and can't be booked online in most cases.
To get started, you'll want to research every available route with open award seats in the alliance you're flying. Each airline has different abilities when searching, but I've had good luck using the United airlines search engine, American Airlines search engine, and occasionally on the British Airways search engine. I have not booked a huge mileage award with any Delta partners, but I imagine that search is similar to United and American.
You will have the best luck if you are flexible on your travel dates, plan out quite a bit ahead, and you might even get a better deal booking each flight separately rather than two or more family members together.
You'll also want to make sure you book "saver" award seats, which generally take half the miles of regular awards. I would adjust my trips to make sure I only fly on saver awards and never pay full price. A saver business class ticket to Europe is usually about 50,000 miles each way, about the same as a full-price economy seat.
Also, be sure to search on the partner airline websites directly if you are having trouble. For example, when looking for an American Airlines award to Spain, it is a good idea to also check Iberia airlines as well, as they are both in the same alliance and you can book an Iberia award ticket with American Airlines miles.
Stopovers and Open Jaws
When you are booking your flights, you can leverage a round-trip flight to become a multi-destination ticket without spending a cent extra if your airlines allow stopover and open-jaw tickets.
A stopover is an extended layover in a destination where you were going to just change planes. Not all United States-based airlines allow this, but almost all foreign carriers allow this at their home hub airports. For example, British Airways allows stopovers at London Heathrow, and Iceland Air allows stopovers in Reykjavik.
A stopover can be anywhere from a few hours to a few months depending on the airline. Some have maximum stopover lengths between your arrival and departure flight. Check with your airline when preparing to book your award ticket to see how long you may be able to stop in a city.
An open jaw is a flight where your destination city and return city are different. An example of this would be if you were to fly to Prague and fly home from Budapest. You are responsible for getting from Prague to Budapest and can go by plane, train, bus, or any other way you'd like. Because it is a single round-trip ticket, you generally have up to a year to get to your return destination.
When I took my big London/Paris/Amsterdam trip, I used a combination of a stopover and open jaw to build the best trip possible. My departing flight was booked to Paris with a four-day stopover in London on the way. My return was from Amsterdam back to Denver about a week after dropping me in Paris. This gave me a few days in each city, and I took a train from Paris to Amsterdam that I booked separately.
Depending on the complexity of your itinerary and what you'd like to do, this can be a great way to tack on an extra city or two without adding a major expense.
Hotel Rewards
Hotel rewards are a bit simpler than air travel. I generally focus my points and miles efforts toward getting there, but I have friends who have booked week-long stays in ultra-luxury resorts around the world for free, or with a massive discount, thanks to award points.
The best way to book these rewards is to plan far ahead and research all of your options in an area. Some properties have different rules than others, so just because the Beijing Marriott Northwest doesn't have an award room available, it doesn't mean the Beijing Marriott City Wall doesn't have a room.
When booking a room with points, know that some hotel chains offer different ways to book. In general, you can book either with cash, points, or a combination of cash and points for some stays. The cash + points bookings often give you a better value per point on your stay, so always look at every possible combination.
Go Forth and Travel
The world is an amazing place, and thanks to travel hacking you don't have to spend thousands of dollars for a dream vacation overseas, or even a few hundred to visit your family or friends across the country.
The world is a big place, but very few places are out of reach to astute travelers. With the right combination of cards, planning, and points, you might find yourself on the way to Bora Bora, Bangkok, Brazil, or wherever else you've been dreaming of going before you know it.
Once you join me in the world of multi-hundred thousand point balances, your biggest concern won't be how to afford your next trip overseas, it will be coming up with enough vacation time at work to use up all your miles! But that, my friends, is a story for another day.
Enjoy your travels and if you ever get stuck or have a question, be sure to leave it in the comments below, send me an email through the contact form, or drop me a voice message at the Ask Eric page. I'd love to hear from you and help you make your travel dreams come true.
This post was originally published on January 26, 2015, and updated on August 13, 2021.