Over 40 million Americans have student loan debt, and the average balance people owe is hovering just below $30,000. With $1.2 trillion in outstanding student loans in the United States, it is important to understand how student loans work so you can get out of debt as quickly as possible.
Government Backed Loans vs. Private Loans
When you first sign up for student loans, the type of loans you are eligible for is determined by the FAFSA, the Free Application for Federal Student Aid. The FAFSA assesses your finances, or for most students your family's finances, and determines what the government believes you can afford to pay for your education.
Your FAFSA results will explain what you will be required to pay for out-of-pocket and which loans and grants you qualify for. Very low income families will qualify for extensive grants and loans, while high income families may not qualify for any need based grants or loans at all. Your results are forwarded to your school's financial aid department, and you can work directly with their advisers to come up with a plan to pay for your school.
The most common government student loan is the Stafford Loan. This loan is government backed, so you will get a lower interest rate than nearly any other student loan option. The interest rate is set by the government. When I was in school, my rate was 6.8% for all Stafford Loans. As of this writing in 2015, undergraduate interest rates are below 4% and graduate loan interest rates are 5.41%.
With Stafford Loans, a portion of your debt may be government subsidized, with a lower rate and your interest will not accrue during school on subsidizes loans.
Another type of government loan is the PLUS Loan. PLUS Loan eligibility is also based on the FAFSA, but has other requirements including a good credit history. If you have an adverse credit history, you are not eligible for a PLUS loan without a co-signing guarantor.
In addition to government loans, you also have the option to seek student loans through private lenders. As these are non-subsidized and from a company looking to make a profit, you will pay a higher interest rate on private student loans.
Generally, students are given the option to make no payment, interest only payments, or any larger payment on loans while in school until six months after graduating. While you don't have to make any payment while in school, it is a good idea to get started early on your payment and get in the habit of paying down your debt.
While in school, I managed to pay off the entire non-subsidized (interest accumulates while in school) portion while leaving most of the subsidized loan for payment after the grace period ended. Roughly one third of my Stafford Loan was subsidized and two thirds was not subsidized.
Whatever type of loan you have, at the end of your grace period, the bank amortizes your balance over the scheduled life of the loan. For Stafford Loans, this is a 10 year amortization. If you make payments while in school, your outstanding balance will be lower when your loans exit the grace period and your monthly payment will be lower. If you want to try an amortization calculator that has been tailored to student loans, this Excel file will help you understand what your payments will be based on your interest rate and balance.
Making Payments
Unlike with a mortgage, you can make student loans payments any time you want for any amount as long as you meet your minimum monthly payment. If you want to throw an extra $50 into your loans on payday, your interest will be paid first and the remainder of the $50 will go toward your principle. Interest compounds daily on your outstanding balance, so a lower principle outstanding will save you money each month until the loan is paid off.
If you pay the minimum payment each month, your loan will last for the entire ten years. If you make extra payments, your loan will be paid off faster. I paid my student loans off two years after graduating from my MBA program.
If you want to get started making bigger payments but you are living on a tight budget, the best option is to split your payment into two monthly payments each payday. If you pay half of your loan twice a month, you will not have a giant payment due once a month, and your expenses will better match your income. If you can add an extra $20 twice a month, that is almost $500 extra in payments per year. If you can add an extra $100 to each payment, that is an extra $2,400 per year. The more you pay, the faster the loan balance drops.
I paid my full amount due each payday plus put all of my bonuses from work and tax refunds into my loans, plus any extra I could afford.
If you are paid every other week, rather than twice a month, the every payday payment schedule has an extra bonus. Instead of 24 half payments per year, you will make 26 half payments. That is the same as a full extra payment, plus the interest savings of paying your loan down twice a month.
Debt Snowball Plan
When I was in school, I had both a car loan and my student loans. I used a Debt Snowball to pay off my car loan and student loans as quickly as possible. With a debt snowball, you pay the minimum payments on each loan other than the highest interest debt, which you pay as much as physically possible.
When I started my student loan debt snowball, I was paying about $500 per month into my loans, with one loan getting about half of that amount. As each loan was paid off, I put a bigger payment into the next loan, and so on, until I was debt free.
The ultimate goal is the get debt free, and the Debt Snowball is the easiest and smartest way to get there. If you are looking for other tools to reach debt freedom, be sure to check out my $2.99 eBook, The Personal Finance Arsenal, for tools to save time, money, and headache dealing with your finances.
Do you have any questions about getting out of debt? Let me know in the comments or drop me a line to be featured in the podcast.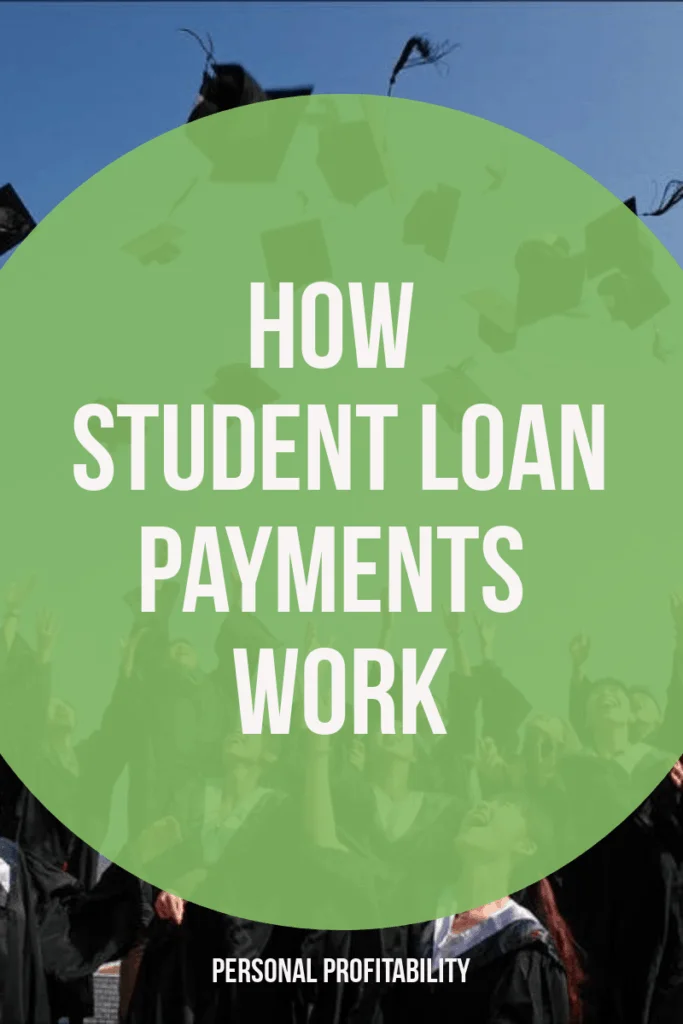 This post was originally published on September 20, 2011 and updated on November 11, 2019.