As of this writing, I am in the midst of selling my condo and anxiously await the closing. But just five months ago, I thought that today I would be a landlord renting out my condo in Denver while living in Portland bringing in about $500 a month in profit to help me live the big life. A lot changed in that five months, and I want to walk you through the process of how I got here today and how you can become a successful landlord.

How I Bought My Condo
I bought my condo in September, 2011 as my first home that I owned myself. It was an amazing place to live and had I not had a great job offer in the wonderful Pacific Northwest, I would still live in that condo in Denver today.
I wrote a guide to finding and buying your first home based on what I learned from the process. Some big wins I had along the way:
Was patient and didn't bid on anywhere that was just okay, I only bid on homes in great locations with great features
I knew that no home was going to be perfect, and I could settle for "good enough." However, I had a list of absolute must haves and stuck with that.
I only looked at homes that I could comfortably afford alone even though I was planning on having a roommate. I looked at home in the 20%-25% down range based on my savings.
I found a home that I thought was undervalued but still pressed for the best price possible, savings myself about $30,000 on the home purchase price.
Note one big thing missing from that list. I was planning on finding a place I could live for at least a couple of years and keep as a rental after, but that was not a top priority. I figured that anywhere I wanted to live would make a good rental based on my criteria, but it was not a sure thing nor a top focus.
How I Left My Condo and My Plan
I spent about two years and three months in the condo and did great financially while living there. All but one month, I had a roommate that was splitting the monthly cost. My cost each month including mortgage and HOA was lower than my old apartment, so on a monthly cash flow basis I was doing great.
I grew up in Denver and lived there for about 24 years, so I had been itching to try somewhere different for a while. J and I decided on Portland after a visit to Seattle, discussion about San Diego, and even an application for an internal transfer with my old company to the London office. That is England, not Kentucky, Ohio, or Ontario.
I landed a great job with a great promotion and made the move to Oregon in December, and it was without a doubt one of the best decisions of my life. I have been thrilled with my new home and the experience of exploring a new home city. You can read the whole story about how I moved to my dream city, found a new job, and got a big raise all at once.
When I moved, my plan was to rent out the condo in Denver using a property manager and rent a new place in Portland. Based on the size and location and nearby comparisons, I figured I could get up to $1,800 per month on my old condo renting it out. After mortgage, HOA, and property manager, I expected to keep about $500 per month in profit and it would be easy, smooth sailing, rent right away, and I could ride unicorns over beautiful rainbows happily ever after.
Oh, was I wrong.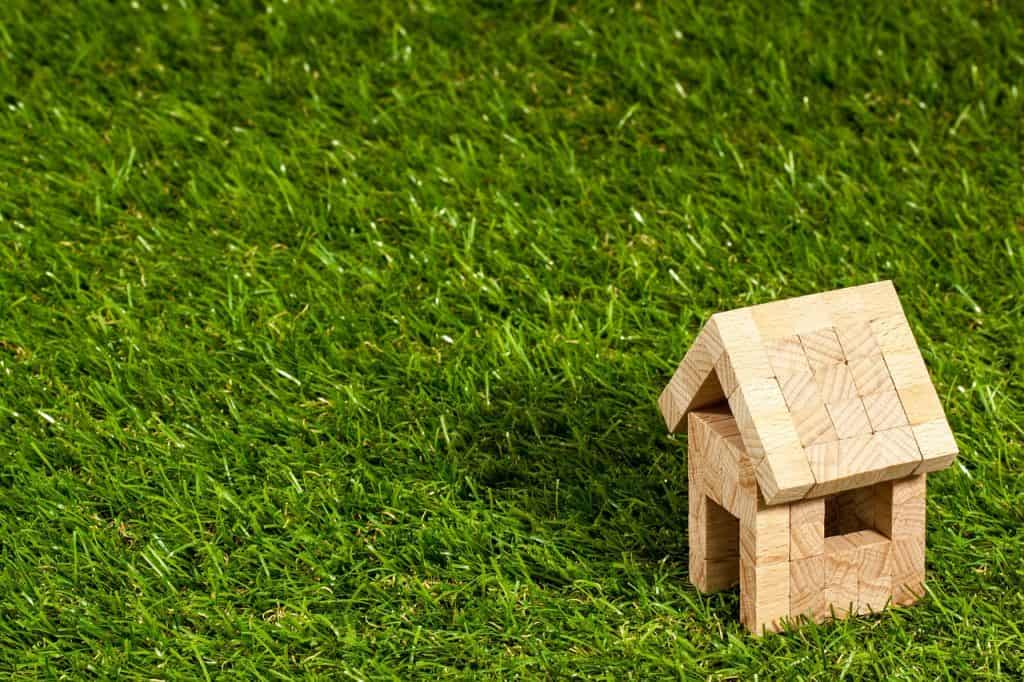 Property Manager Woes
First, the property manager I picked was horrible to work with. I found her on Yelp, which rarely leads me wrong, but in retrospect I now see that most of her 5 star reviews came from people who appear likely to be personal friends. I only knew one property manager personally, and didn't want to go the friend route.
The entire time working with her was stressful, she had poor communication, and seemed to love spending lots of my money unnecessarily while having trouble finding a renter. Not only did she not find a renter, she didn't even find someone interested in a showing.
I called it quits after she repeatedly insisted I spend money on unnecessary upgrades and put in new screens without my consent (something that is covered by the HOA of the building in the documents she apparently didn't read) and pressured me to put in new carpet for an "unfixable stain" that the HOA's carpet cleaner was able to easily remove. That was after she hired a carpet cleaner that didn't do as good of a job as another one I suggested to her that charged 25% less.
So I fired her. What a relief.
Then I was referred to a relative of a family friend, the same family friend who was my real estate agent when I bought the condo. I trusted him. He was great to work with. I couldn't give him a better review. But while the stresses were gone, the tenants just didn't come in.
I lived in one of the most popular buildings in the Capitol Hill neighborhood in Denver, but couldn't find a renter. A few weeks of frustration later, I read this paragraph in the monthly HOA update email:
A REALTOR with qualified buyers who want to purchase at [the building] has contacted the HOA asking about availability of units for sale; contact information was left at the office.
It turns out that small sentence sent me on a completely different direction.
I Called Up My Agent
So I called up my agent. The same one who helped me buy the condo in the first place and the same person who referred me to the current property manager. We had a phone chat and found that the note from the HOA was really just another agent in her same office fishing for clients looking to sell.
After a few conversations, I decided to keep the condo on the market for rent and also list it for sale for $215,000, well above the $137,500 I paid for it 30 months prior. I ran the numbers and found that selling for that price would be totally worthwhile to me, even if it meant forgoing becoming a landlord, particularly with the apparent drought of renters for my unit.
After listing the unit for rent for nearly four months, it was on the market for two days before I had my first offer from a prospective buyer.
The offer was about $10,000 below asking price, and I countered with $5,000 below asking. The next day, we were under contract. The next week, just after the inspection, the buyer backed out. His reasoning was pretty weak, but his realtor told my realtor that he was just really a commitment-phobe. Good luck to his future girlfriends! And the place was back on the market.
It spent another month on the market and was getting plenty of showings, but no offers. Fifty showings later, I had a chat with the Realtor about the unit and why it wasn't getting offers. No surprise to either of us, many of the prospective buyers didn't like the non-conventional layout, low floor in the building, or a backdoor that leads to the loading dock.
The agent suggested I stage the place, as giving it a more homely appearance might entice someone in the flood of tours, but I was hesitant due to the cost. Staging could have cost $1,000 or more depending on how long it was needed. I asked for a weekend to think about it, but that was all it took, a buyer came to the table with a near full price offer.
The offer was for full price but with $4,000 in concessions from me, which is cash out at the end to help cover her portion of the closing costs. I happily accepted and got on my way to closing. After spending $400 to service the heating and cooling units and agreeing to cover up to a few hundred dollars for a buyer's warranty on the units plus appliances, we were on our way to closing.
The Risks of Being a Landlord
As my story clearly demonstrates, starting as a landlord isn't all unicorns and rainbows. There are risks and costs with starting up, and if you are living out of town, there are big risks when you trust someone else to handle your property for you.
In addition to that, I was paying about $1,300 per month to keep the mortgage and HOA current out of pocket while paying my new rent in Portland. That is a big monthly cash crunch when you are in the midst of a big move to a new city.
I asked some blogger friends about their experiences as a landlord, and they were very mixed. Some had great winning stories, and others had some tenant horror stories. Here are some of the stories they shared with me:
Phillip Taylor of PT Money, a good friend of mine, had only good news from his property in Texas, which he manages himself:
My property has been extremely passive after on-boarding the tenant. I collect rent by Chase Quick Pay, which is free and takes me about 1 minute a month to "accept" the payment. The property is relatively new so we only had one repair which the tenant made himself and deducted from rent. The property is also a town home so that means no outside upkeep or repairs. It's almost too passive really. I forget about it until I see the rent payment.
A landlord who wanted to remain anonymous for this article had an opposite opinion:
There are different opinions on this, but I've been thankful I hired a management company. They collect the rent and if the toilet breaks, I'm not going to get a call in the middle of the night. It's worth it to me to pay them a small fee (a tax deductible expense) to deal with any problems, especially since I don't live near the property. This particular company manages hundreds of properties in the area so they know all the best contractors and tradespeople to hire. By sheer luck I've had no tenant horror stories.
Brad Chaffee at Enemy of Debt had a warning in line with what I was feeling at the time.
Be careful how much you spend on remodeling/upgrades before renting. We were taught a $12,000 lesson the hard way and that's not counting how much it cost us to upgrade before taking on renters. We went through three renters in 2 years all of which destroyed our home in their own little way. Wood floors, carpet, doors and drywall were shot and needed to be repaired or replaced. It ended up being such a hassle and cost that we decided to get out of the renting business. Maybe we'll do it again one day when we're able to be more patient with our application process. Good luck dude! There's probably a great positive story for every negative one but I think the main thing is being financial ready to handle the costs associated with being a landlord.
Emily Chase Smith is an attorney for landlords with holdings at mobile home parks, and she had advice on problem tenants, which are not uncommon for landlords regardless of their property type.
My biggest piece of advice is as soon as you have a problem, the rent's not paid in full, they're partying loudly, they're not maintaining the property, serve a legal notice and document, document, document. When and if it all gets crazy (and it does), you don't want to start serving notices and documenting. Not only will you not want to the tenant to have a long rent-free stay, you don't want people in your rental who know they aren't staying long. That's when the bulk of the damage is done.
Rebecca Stapler, owner of Stapler Confessions, is another property lawyer with similar thoughts to Emily, with a focus on taking out the "personal" and treating it like a business, as you should most definitely do.
I've never been a landlord, but I have represented over 60 tenants facing eviction. If I were to be a landlord, I would treat it like a business and separate my emotional involvement with the business as much as possible. Also, like Emily suggested, landlords should follow the proper procedure as soon as it's appropriate. Those procedures will alert the tenant that the landlord is taking the problem seriously and it will assist the landlord in the eviction process, if necessary. In that vein, as a small business owner, the landlord should establish a relationship with an attorney who specializes in landlord/tenant law so s/he can come out of the eviction process as unscathed as possible.

I have plenty of war stories to illustrate any of these — like the landlord who settled the case after getting an "I'm sorry" from his tenant (talk about taking it personally!) and the landlord whose case was dismissed TWICE for failure to follow proper procedures, therefore tripling the time it would otherwise take to evict his tenant.
My friend Kylie Oifu was a landlord down under for quite a few years, and has been through experiences with both wonderful and horrible tenants. Laws are different in each state, let alone country. If you want to see some scary damage photos, check out her post on one tenant who treated the home like a trashcan.
Having previously been a landlord in Australia I learned a lot and did have some horror tenants who trashed my house. I had to evict one set of tenants when they breached the lease by having pets and thankfully they left with no issues. The last tenants in the property were great, paid on time, let us know when there were any issues and were very easy going. Too easy going it turns out. I lived interstate to them and didn't inspect enough. When they moved out the house was cockroach infested, mould growing in most of the rooms and the house basically had to be gutted. Landlord insurance helps with things like that, but it was a lot of time and effort to repair. When I am a landlord again I will do quite a few things differently. Tax laws are different in Australia, so not sure if this applies over there, but once I purchase the property I would have a depreciation assessment done where everything is itemised for tax purposes. I would get a good team behind me including real estate, tradesmen and I would be stricter on who I rent to. My aim next time is to be less involved in the whole process.
Lance Cothern at Money Manifesto was in a similar situation to me, but his place actually rented.
I became a landlord this year when we rented out our old townhouse. So far it has been great, but we had what we thought was a close call with rent not being paid. However, it turns out the post office returned their rent check as undeliverable even though they had everything right on the envelope. I know because they sent the original envelope back in a new envelope. I'm glad I didn't accuse them of anything as the rent would have been on time if it wasn't for the post office!
Andrea Amir at Smart Money Chicks uses a different tactic to separate emotions from landlording.
Yes, I always make rent due on the 25th so if by chance they do not pay. I only have to spend a month to turn over the property instead of 2. Also, I try to never let the tenant know that I am the owner. When they know you are the owner they seem to think they can play on your emotions. Instead I am the "manager" that has a boss who is not that nice and will not allow me to insert crazy thing they ask for here.
Martin Dasko is a friend, professional wrestler, and property manager. Unless you want a bodyslam, it is best to keep this landlord happy. He is known for his site Studenomics and has a new real estate site called The Property Dude.
My story… Always screen well. Never ever settle. You're better off with missing out on rent and holding out then you are with just taking anyone. I personally screened to the point that I knew everything about the person. You are trusting this individual with a HUGE asset. You wouldn't just let anyone come over for dinner? Why let a random person move into your home? Screening also ensures that you have less problems down the road (hopefully). You always want to know where the person works.
Doug Nordman is a military veteran and has been a landlord near bases. He has made it nearly 20 years without any major horror stories, but has some advice for any smart landlords on pets.
We meet a lot of very grateful tenants by advertising our property as "pet friendly". We can occasionally get away with not replacing the wall-to-wall carpets between tenants, and I think that the pets cause a lot less damage than their owners.
Brandon Turner is currently a landlord for about 40 properties, and is senior editor at Bigger Pockets. He has dozens of horror stories, but shared four tips, one of which was almost too crazy to be true.
1.) 3 20-something guys lived in one of my apartments. One day they called and said "hey, our toilet seems to be flushing a little slow. Just thought I'd let you know." I said I'd check it out, but put it on my low priority list. Two weeks later they called again and said it was totally plugged, so I went over to look. What they didn't mention was that they (all three) continued to use the toilet once it stopped working, and just filled it, to the brim, with … yeah. That was the last time I ever took a "toilet call" lightly – and the last time I ever fixed a tenant's plumbing.

2.) I recently had a nice couple apply for an apartment. They seemed great – until I ran their background check. Two evictions each. Oops – they forgot to mention that.

3.) Early in my landlord career, I got a call at 3am that there was water leaking all over in the kitchen. I bolted out the door, got to the house, and discovered the tenant wanted to do dishes at 3am and when she filled her sink up, there was a slight drip. She knew this – she just wanted to make her landlord come over at 3 am to fix it so she could finish the dishes. I walked to the sink, shut the water off, and turned around and left. I woke her up at 8 the next morning to fix it at a normal time.

4.) Last week I got a phone call from a prospective tenant. They asked what our screening qualifications were. I told them what we required, and she said "What about Manslaughter? I killed my husband a few years ago."
To Landlord or Not to Landlord, That is the Question
Based on my experience, and input from friends and family who have gone the landlord route, I have learned that every situation is very different, but I have seen a couple of general rules to follow.
If You Own One Property, becoming a landlord is a hit and miss proposition. Depending on the location, market, and your marketing skills, getting someone in your unit that will be profitable may be easier said than done. If you are confident in your marketing and management skills, or that of a trusted manager, it can be a good route.
However, you may be able to get a better ROI on your dollars going another route than renting, so be sure to run the numbers conservatively on your return on investment from renting it out compared to using the cash for something else.
If You Can Scale and Rent Multiple Properties as a Business, you are in better shape to make a lot of money as a landlord. There are big benefits to the economies of scale of property ownership when you have multiple units and can get discount pricing on maintenance, property management, and have filled properties subsidize the vacant ones while you are turning them over.
In both cases, but most importantly if you have multiple, treating it professionally as a business is important. Don't let emotions or laziness get in the way of doing things right the first time, signing and enforcing solid landlord contracts, and keeping your properties well maintained.
Your Experiences
Now that you have my two cents, I would love yours. Have you ever rented out a property as a landlord, how did it go? Any great successes or horror stories to share? Do you think I made the right decisions? Please share in the comments.
By the way, if you're interested in using your IRA to invest in real estate, check out Rocketdollar!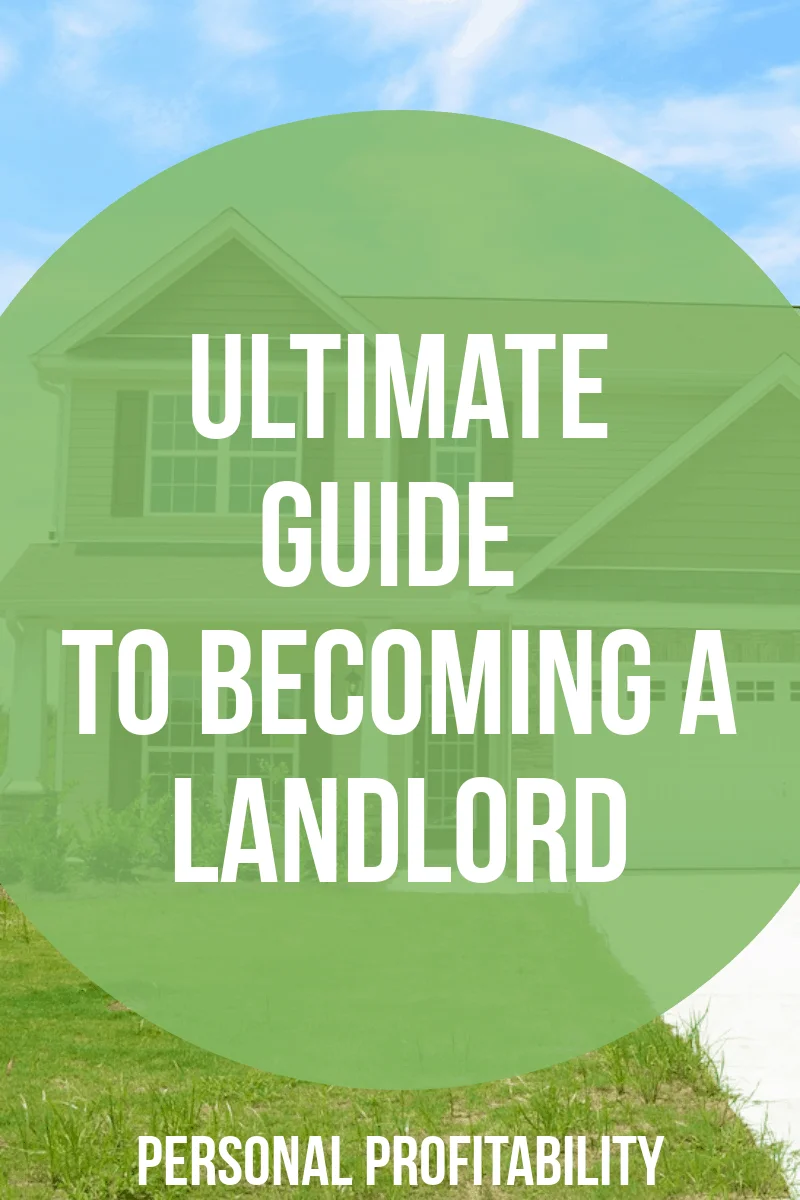 This post was originally published on June 9, 2014 and updated on April 29, 2019.