Have you ever heard of JamesEdition? If you aren't a billionaire, then I would guess that you haven't. When I first saw this site, my jaw literally dropped. Basically, JamesEdition is Craigslist, but for the wealthy and certainly not for the regular Joe (or Craig if you will). There are people in this world that own ridiculously expensive items and when they would like to sell a luxury purchase, they find that the market of buyers is usually quite small (you know, because not everyone is a billionaire). The solution? JamesEdition.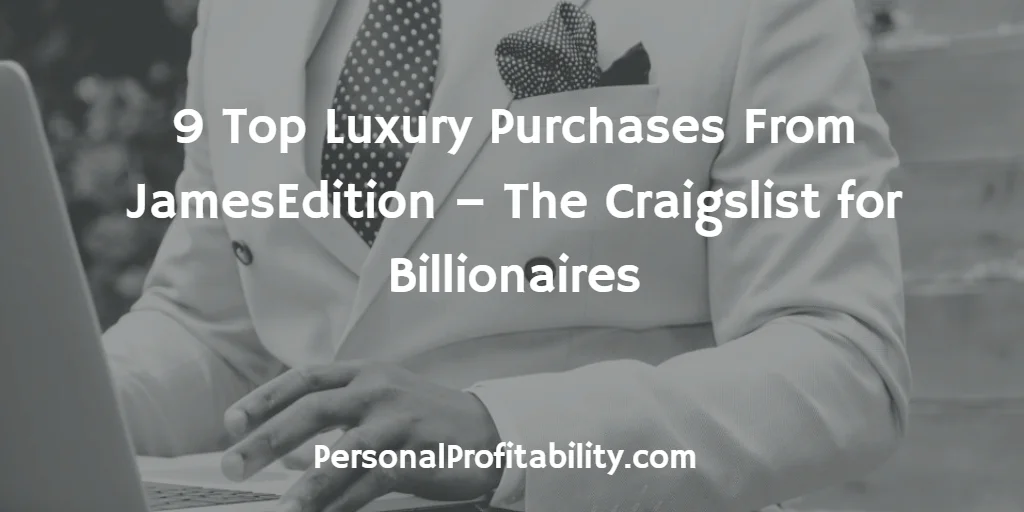 What is it that billionaires buy and sell? Let's take a look at nine of the top luxury purchases from the site: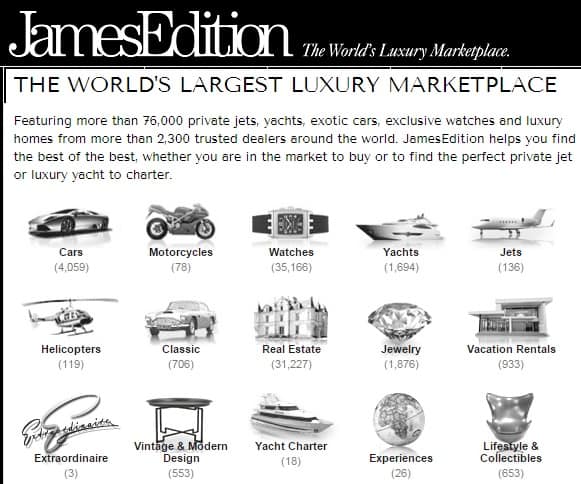 #1. Watches
In reviewing the full listing, watches are the most popular item posted. This doesn't mean however, that they are inexpensive! On the very first page that I viewed, there was a $235,000 watch! A Patek Philippe. Any billionaire knows that great first impressions are made with an expensive watch. If you want to make a bold first impression, I'm pretty sure this quarter-million dollar watch would do it!
#2. Real Estate
The second most popular item to post on JamesEdition is real estate. I absolutely love houses and the estates where they reside, so I could not wait to see what was listed on this page. Let's just say that I was not disappointed. Here is one luxury purchase that I could get used to: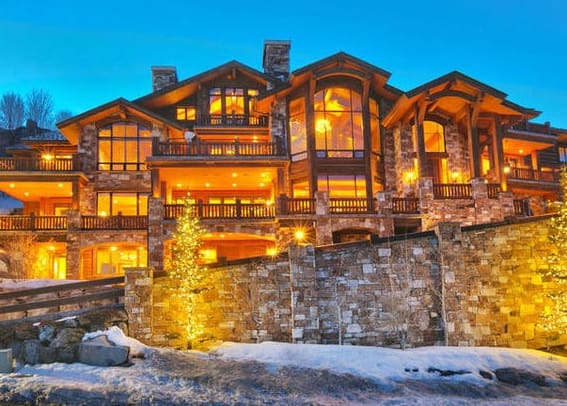 Of course, this estate is approximately $12.5 million dollars, so it might stretch my budget a little (cough cough, choke, gasp!), but isn't it absolutely breathtaking? To give you an idea of how expensive this would be to own, if you were to take out a loan from the bank for $12.5 million and made monthly payments for 30 years, the monthly payment amount would be $59,676!
#3. Cars
You can often find a billionaire by looking at what they drive. Wanna-be wealthy people will drive a BMW or a Mercedes, but for billionaires, this isn't quite luxurious enough. Instead, they'll drive an Aston Martin, a limited edition Ferrari, or maybe even a Bugatti. One of the nicer vehicles I found on JamesEdition was a 2013 Bugatti Super Sport that was listed for $2.9 million.
#4. Yachts
This has been another fascination of mine. Ever since I moved to Florida back in 2008, I have seen so many people enjoying life on their yachts, and boy does that look like fun. Crank up the tunes, put on your swimsuit and have a party on your yacht! Now THAT's the life! The question I never really asked (probably because I didn't want to burst my own bubble) was, "How much does one of those sweet yachts cost?" And, I'm not talking about those little 45 foot yachts. Nope. I want to know what it would take to buy one of those true luxury purchases: a 150+ foot yacht.
Well, here is the moment of truth. One of the nicer yachts on the site is a 200 foot Benetti. The price tag? $59.5 million!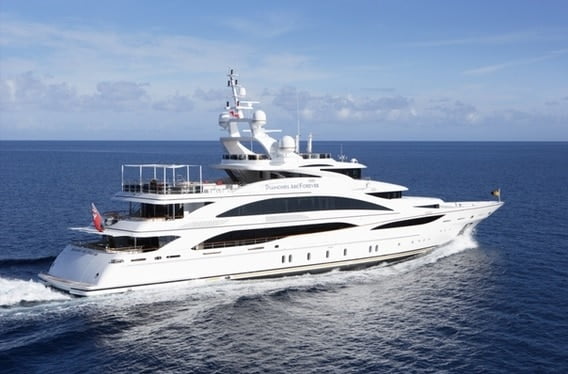 #5. Helicopters
Whether the billionaires can fly their own helicopters or they pay someone to fly them around, they apparently love the luxury purchases of helicopters! Now, the helicopters that I have been accustomed to are typically $200,000 or so, but of course billionaires have the top of the line choppers that are worth $2,000,000 or more!
#6. Jets
I assumed that of the air traveling vessels, helicopters were the top of the line (again, I'm just a simpleton), but upon more careful review, jets are actually way more expensive and might be the top preference of true billionaires! By just taking a quick glance, some of the nicer jets cost about $10,000,000.
#7. Vacation Rentals
When I click on "Vacation Rentals" within JamesEdition, many of them have a price listed as P.O.R., which stands for Price on Request, and pretty much means, "If you have to ask, then this rental is probably too expensive for you." Some of the pricier vacation rentals besides the P.O.R.'s are listed at over $100,000 a week. Want to ski the slopes of Aspen, CO in class? Take $144,000 with you for your rental.
#8. A Train
That's right, a train. I have no idea how the logistics work on this, but I guess if you're a billionaire it really doesn't matter. This train has been decked out to feed and transport the finest of passengers and costs a cool 10 million euros. Yikes! I have to say though, of all the luxury purchases, this one is probably near the top of my list. Sure, it's unnecessary, but which of these items isn't?
#9. Classic Cars
I am a sucker for classic cars, so I had to put them on the list. While they don't often cost millions of dollars, they can still cost a pretty penny. The Mercedes below will run you $200,000, which is nothing to sneeze at!
What Would You Buy If You Were A Billionaire?
Let's have some fun and pretend you were a billionaire for a moment. Which of the above luxury purchases would you consider? Or, maybe you'd like something that's not even on the list above! What would it be?