Buying a home can be intimidating. In September 2011, I bought my first home. I went through the process to find a place, get a mortgage, and close with the help and support of a great realtor and my own local market knowledge. Below you will find the full guide to how I found a home, made an offer, went under contract, and closed on my first real estate purchase.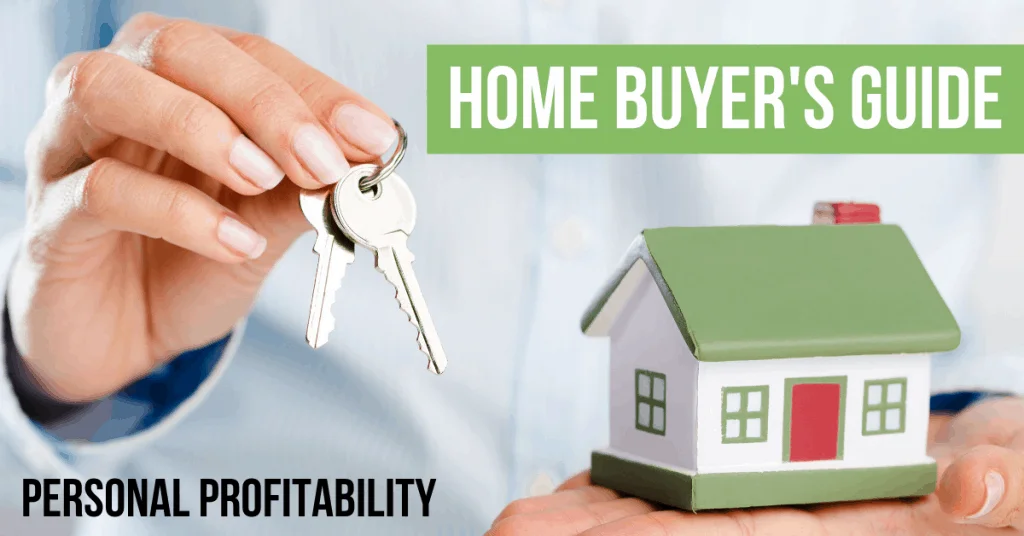 Part I – Finding Home
A while back I wrote about my big debate, should I rent or buy? For the time being, renting was fine. When my lease expired, however, my rental rate went up by $155 per month (I went month-to-month). I decided it was time to buy. Interest rates are good, I had a down payment, I have a good job that I like and have been successful, and a rent vs. buy analysis gave me a favorable result.
So, I decided it was time to find a home.
House or Condo?
The first choice a first time home buyer has to make is what type of home to buy. I am single with no kids, but I do want two bedrooms. Initially I was looking at condos. They are generally cheaper and the HOA takes care of the building maintenance, so it seemed like a no brainer.
However, a little more investigation told me a different story. Every market and location is different, but I was shocked to see how much HOA fees are for condos in Denver. I saw fees ranging from $200 a month to over $500 a month. It seems that the closer you are to downtown, the more you are going to pay.
Based on that, I realized for the same cash flow impact I could buy a more expensive house and have the added privacy of a single family home.
Realtors Are Important
I worked with two different realtors over the course of my search. The first realtor was an expert in the neighborhood I wanted to live in, but after a few months of looking we did not find anything that met my standards.
I decided to switch it up and work with one of my Mom's friends. She has helped other people my age in the past and would give me the same advice she would give her own kids. I trusted her and she helped me find the winner.
Know What You Can Afford First
Look at your down payment fund. Look at your monthly cash flow. Look at your whole financial picture. How stable is your job? Do you have an emergency fund? Do you have two incomes? Do you have kids? Is the neighborhood stable, trendy, or slipping?
Based on a full assessment, pick a price range and look from there. Do not pick a type of home and figure out how to afford it. That is how you can quickly become house poor.
Neighborhood
I knew I wanted to live within walking distance of downtown. I wanted bars and restaurants within a few blocks of home. If you have kids, you probably want good schools. Everyone's priorities are different, and decide where to live based on your needs.
Long Term Thinking
I wanted a neighborhood, and a home, that I can grow with. I wanted to be sure that it would be a comfortable place for future Mrs. Eric to live. I also wanted a place baby Eric could live for three or four years.
Look a Lot
At the end of the day, you need to look at a lot of places to find the perfect home for your needs. I must have seen two dozen houses and condos before I found the winner.
Be patient. Do not rush into something you will not love. It is out there, just keep saving and looking and you will find it.
Part II: From Offer to Contract
Making an offer on a home is a stressful undertaking. There are many complexities and decisions that have to be made quickly. You don't have much time to decide what to offer on what is likely the single biggest purchase you will have ever made.
Offer Price
Every home has a list price. The list price is decided by the seller and their Realtor. It is likely based on current market rates and nearby comparable home sales. It is also going to have some emotion built-in, as the seller generally takes pride in their home and puts a high value to it.
Remember, the seller's agent is trying to get the seller as much money as possible, so they usually start the home price high and lower it if it does not sell. That is why it is important to work with an experienced buyer's agent who knows the local real estate market.
The first time I made an offer on a home was about two months ago. I made the offer on the same day as two other potential buyers. I was looking in the hottest neighborhood in Denver and homes were, and continue, to move very quickly there.
In such a competitive market, it is important to make a solid offer that is within a reasonable range of the list price. I made an offer using the average selling price compared to list price in the Denver area. It turned out that I was significantly lower than the other offers and they took someone else's bid. It was a good learning experience.
The second home that I decided to make a bid on had been on the market for quite a while. They already lowered the price twice. My realtor also found that it was developer owned and the last condo they had for sale in the building. In other words, they were looking to get rid of it. That made my situation much better.
I came in significantly below their offer price and they counter offered in between the original list price and my offer price. It was a fair price for the neighborhood and I accepted with the condition they contribute toward a washer and dryer.
When you make the offer, do not forget about the many conditions that go into the purchase. The price is the most important factor, but repairs and changes to the property are costs that someone is going to have to pay for. You should work to ensure the other party pays.
Going Under Contract
Housing contracts are an important legal document. The contract is a conditional acceptance of a price by the buyer and a conditional agreement to purchase by the buyer. The contract is usually a fairly standard document that gives each party a list of reasons to cancel the contract, but assuming good faith that you both intend to go through with the transaction.
When you go under contract as a buyer, you provide an earnest money deposit on the property. That is the collateral that says you are serious and intend to buy the property. If you try to breach the contract, you lose the money. If the seller cancels, you get it back.
Before you sign, read every single word of the contract and understand exactly what you are signing. Every contract is different and contains conditions that might favor the seller. You need to ensure that your contract is fair to bother parties or favors your position if possible.
Part III: From Contract to Close
Now that the hard leg work is over, the hard finances will begin.
Find a Loan
The first step once you are under contract, if you have not already, is to find a trusted bank with competitive loan rates and fees. I had the good fortune of working with a family friend, but we don't all have trustworthy bankers drop in our lap.
Research your local banks and credit unions and compare to online options. Once you find your bank, get in touch with a loan representative to get the process rolling. You will need to know the property address, your down payment amount, and the type of loan you are looking for when you get in touch with the bank for the first time. They will pull your credit report and score early on in the process, so make sure you only apply for the loan with one bank to avoid extra credit hits.
Inspection
Find a trusted local inspector to do a throughout walk through and inspection of the property. Make sure you can be there to join the inspector so you see the problems with your own eyes. Also, make sure your realtor is available to join and let the inspector onto the property.
After the inspection, you will get an inspection report. Use this to request repairs and fixes from the current owner. The request will become an amendment to your contract, so work with the realtor to make sure everything is addressed to your satisfaction.
Unless otherwise negotiated, the buyer generally pays for the cost of the inspector.
Get Insurance
Your bank will require you to have insurance on your property as long as you have a loan. It would be stupid not to have insurance, but the bank makes it easy by collecting an escrow payment as part of your loan payment every month.
Get insurance quotes from multiple companies for comparison. Find a policy that meets your minimum requirements and choose a deductible that you think is reasonable and you feel comfortable with. Sign the papers and get your insurance agent in touch with the bank. The bank will take care of your payments and bill you monthly as part of your mortgage payment.
Appraisal
The bank will require a professional appraisal to ensure that your loan amount does not exceed the true value of the property. Remember that sites like Zillow are automated estimates. An appraiser conducts a more in depth comparison to nearby properties to estimate the property value. Most banks have a preferred appraiser and will order the appraisal for you. You will be billed for the cost.
Take Care of the Incidentals
Something is bound to come up that will impact your closing. The repairs might take longer than expected. The appraiser is an idiot and can't find the lock-box to get in (this happened to me). The IRS is slow to send your tax history to the bank (also happened to me). There are a lot of variables. Make sure to work with your bank and realtor to stay on top of the to do list.
Make the Big Payment
On the closing day or in the couple of days before, you will get a final closing cost statement from your bank. This will outline the expenses you are covering, the expenses the seller is covering, the down payment amount, the purchase price, the closing fees, the realtor fees, the title fees, and everything else that happens on the purchase date.
Review that document carefully and make sure you understand every cost that you are paying. At the bottom is a big dollar amount. You will have to bring a cashier's check or send a bank wire for that amount to the title company. The title company is responsible for dispersing the funds to everyone.
Close on the Loan and the Sale
Closing day is a big day. You will need an hour or two to take care of everything for the closing. Plan on signing your full name a lot of times. My banker estimated that I would sign my name 120 times on closing day.
Read and understand the documents as you go. You are signing important legal documents with important and long-term implications.
At the end, you get your keys and you are a homeowner. Congrats! Now it is time to move and deal with the challenges of being a new homeowner. Come back soon for a recap on what you need to do after you move into a new home.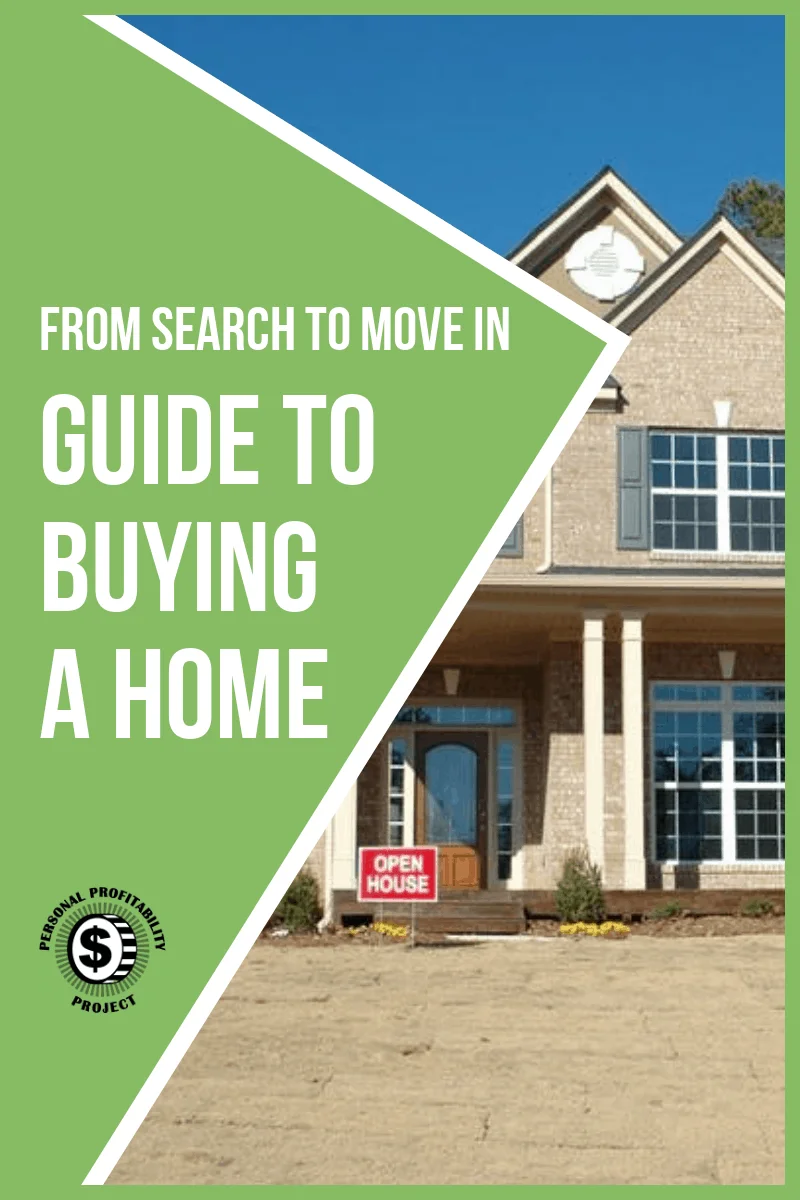 This post was originally published on February 24, 2014 and updated on May 20, 2019.