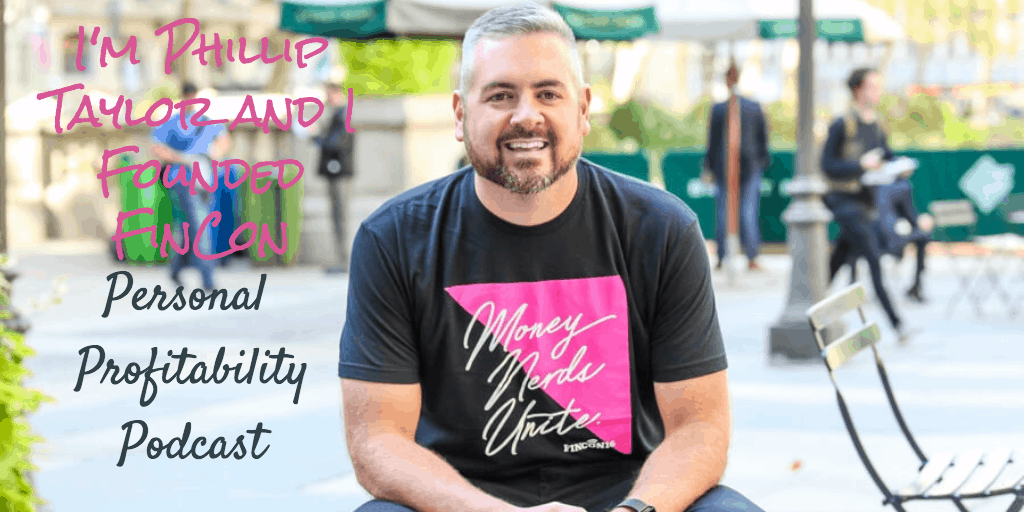 Podcast: Play in new window | Download (Duration: 43:59 — 40.3MB)
Subscribe: Apple Podcasts | Android | Email | Google Play | Stitcher | TuneIn | RSS | More
Phillip "PT" Taylor is the man behind popular personal finance blog PT Money, but he is arguably better known as the founder of FinCon, the annual conference for personal finance media. FinCon has completely changed my life, and I would not have the amazing lifestyle I enjoy today if it were not for my good friend PT and FinCon. Today we sit down to learn about how PT left his career in accounting to focus on a personal finance blog and leveraged that to create this life changing annual event. Hear all this and more in this week's episode of the Personal Profitability Podcast.
Connect with PT
Resources Mentioned
Get the FREE Personal Profitability Playbook
Earn more, spend thoughtfully, grow your wealth, and live a better life through mindful personal finance.