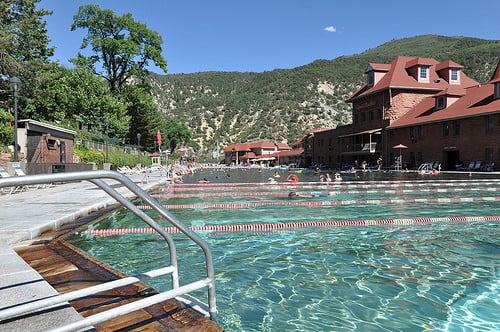 This weekend, I am taking my girlfriend up to the mountains for a quick weekend getaway. I am excited to get out of the city for a couple of days and enjoy everything a fall trip to the Rockies has to offer. Before I made the reservations, however, I made sure to tally up the costs of a weekend away.
Lodging
If you are just going away for a weekend, the most expensive part of your trip will most likely be your hotel. Unless you have a bunch of free nights saved up, like you can get with a Starwood card (I have one), your hotel will be the most expensive part of the trip.
To manage those costs, you can use a few different tactics. First, go during an off season. In Colorado, I try to do mountain trips in the Spring or Fall between ski season and summer tourism peaks. This works a lot of places. Time out your trips to miss big vacation times and you can save big.
Next, shop around. You have to decide on must haves, such as location, quality, or dates. Anything that allows you to be flexible can save you money.
Activities
Search ahead of time to decide what you are going to do. From free activities like wine and beer tours or hikes to expensive days like amusement parks, there are tons of ways to find free or discounted ways to spend your time.
This weekend, I am buying some tickets ahead of time online to save and have planned in some free activities too.
Check out coupon books like Entertainment and discount sites like Retail Me Not for more discount ideas. The local Chamber of Commerce might also have ideas and suggestions for your trip.
Transportation
If you stay close enough to home, drive yourself. If you are going farther, make sure to check out my post on discounted travel to see how I got some free flights from credit cards.
Like with hotels, planning ahead and being flexible can save you a lot of money.
Eating
Even if you are at home, you have to eat, and controlling your dining expenses will make less of a difference in your total trip cost than saving on your hotel, but you can still save a few bucks by planning ahead.
Check out review sites like Yelp and Trip Advisor to get an idea of good restaurants and their prices. Like at home, the booze bill will drive your costs up quickly.
You can even save a few bucks from Yelp deals and Foursquare coupons while you are there. Also, check out Groupon and Google Offers ahead of time for more ideas that can save you cash.
To go the most frugal route, you can pack meals or go on a picnic.
How Do You Save Money While Away?
What are your biggest tips to save money away from home? Please share your tips in the comments.
Image by andersbknudsen / flick