The holiday season is a wonderful time of the year, with plenty of family, friends, and some good old-fashioned gift giving. If you are planning to take part in the gift-giving tradition for the holidays, it is important to plan ahead, manage your budget, and take solid steps to avoid overspending and ending up with a boatload of credit card debt come January. These tips will help you avoid going overboard on holiday spending and still enjoy it as much as ever.
Is it Too Early to Start Shopping for Christmas Gifts?
It's hard to believe it, but Christmas is just around the corner! While I think we go a bit overboard in regards to over-commercializing the Holiday season and buying Christmas gifts, in particular, I do believe it can be done in wise fashion without breaking the bank.
Have You Budgeted for Your Shopping?
Not everyone is a fan of budgeting, but the thing I like about living with a budget is that we can plan for things that will be happening in the future and save for it in small increments. This is how we afford Christmas gifts for our friends and family. We pull out a set amount each month to go towards Christmas presents and once the time comes to buy gifts we use our credit card to make the purchases (so we can earn the rewards points) and pay it off with the saved cash. Not only does this allow us to save money throughout the year, but it also allows us to easily make purchases throughout the year if we see a deal that will save us money.
Last Minute Christmas Gifts are not Always a Good Deal
I'll let you in on a secret – the advertising industry loves people that go shopping for last minute Christmas gifts. In fact, many companies thrive off the time. There is a misconception that the weeks leading up to the big Holiday is the time to get deals and save money on Christmas gifts. This, however, could not be further from the truth. Take big screen televisions for example. That is a staple of the Black Friday crowd, yet the best time to buy them is in late January – early February as the next models are rolling out; people want new TV's to watch the Super Bowl which results in lower prices on last year's models. The point is, you need to be an informed consumer so you can save money and not spend unnecessarily when you don't have to. If you're pressed for time, you might be better off just getting them a unique gift card rather than over pay for a specific item!
More Time Means you can be More Selective
As a parent, and someone who likes to be frugal, we want to make sure that we're purposeful in what we give our children. They already get enough toys and presents from their grandparents that we don't need to add much more to the pile. By planning ahead for their Christmas shopping we can be more selective and get a few things we know that our kids will enjoy. Not only that, but it allows us to take advantage of sales, as we see them, so we can stretch the money we have set aside for them even more. It's not intended to indulge our inner Scrooge, but we'd rather save some of the money we have set aside for Christmas gifts and use it on experiences for the kids throughout the year. We've funded things like swimming lessons, going to their favorite restaurant and going to see the circus (just to name a few) off of the saved money because we didn't go crazy with the spending but were more purposeful with it.
Avoiding the Holiday Spending Hangover
The holiday season can be an expensive one. I've spent thousands of dollars over the years on gifts for family and friends. The worst thing that can happen is that at the end of the holidays, you find yourself broke or, even worse, in debt from your holiday season spending. Here are some tips to avoid the holiday spending hangover before it starts.
Save Up Early
The best place to get started with your holiday gifts to avoid big bills in January is to make sure you can really afford what you are buying. I never spend a dollar on anything I don't have enough cash to cover in the bank already. That stringent policy has helped me avoid ever paying a cent in credit card interest.
If you have trouble with this each year, set up an automatic savings plan with a dedicated holiday savings account. You can put in a small amount each pay period instead of paying all at once. Saving $20 per paycheck will give you about $500 per year in holiday savings. Whatever your gift budget is, divide that by 25 to calculate how much you need to save from each paycheck.
Give the Gift of Experiences
Getting physical gifts is fun, particularly when you are a kid, but sometimes creating memories is far more valuable than more clutter for your home.
Thinking outside the box is a great way to approach this. Cooking classes, day trips, weekend getaways, date nights, concerts, scavenger hunts, a special dinner at home, or an urban exploration day are just a few ideas to get you started. You may find a great deal on a fun idea with Groupon or a similar coupon site.
Search for Sales
If you are going to buy physical gifts, don't pay full price! Around the holiday season, you can find great specials, discounts, coupons, and deals to save you big on your purchases. If you want to search online, Honey is my favorite coupon app to quickly save money. Honey gives you discounts right in your browser when shopping online. It can't get any easier than that!
Make a No Gifts Rule
Other than with my immediate family, I have a no gifts policy with all of my friends. Rather than spending a bunch of money on each other, I would rather meet friends for a beer at a local pub than spend money on more stuff and clutter. A rule like that is a win-win. It saves both of you money and time shopping for gifts and gives you an extra incentive to have an in-person experience to celebrate the holidays together.
Never Go Into Debt for Gifts
Whatever you do, never ever ever ever go into debt buying holiday gifts. Many people find themselves spending years paying for gifts that gave only a moment of happiness. Instead, focus on doing the best with what you can afford. Your friends and family care much more about sharing great moments and experiences than presents on an arbitrary day of the year. Remember what the holidays are really about and you might find yourself living a richer holiday season regardless of your financial situation.
Limit Holiday Spending With Tiers
Here is a good strategy to limit your holiday spending. Aside from just creating a budget for gifts, create a list of everyone you want to buy a gift for. Put your closest friends and family on the "A" list and pick a price level for those people. Put your less close friends as "B". Maybe co-workers as "C" or "D".
Use that tier system to set price limits. Maybe you will spend up to $50 on each "A" gift, $40 on each "B", and so on. You pick the friends and the levels, so you pick the budget within your means. However, you have to stick to it for it to work. Break it down so everyone added up fits within your gift budget.
By forcing yourself to budget per person, you keep yourself within your total budget.
However, you might do non-traditional gifts to save money too. Try making something like a baked good for some people. That can save a lot of money.
5 Ideas to Give Gifts like a Personal Finance Pro
This is an expensive time of year. As we pass Black Friday and enter the holiday season, people are out there buying while credit card bills are soaring. This holiday, try some of these tips to save money on holiday spending like a finance professional.
Limit Your Gift List
It is easy to give gifts to everyone, but I suggest limiting your gift list to people who really deserve something. No co-workers, very few friends, and only close family make it onto my list.
I did have some friends that were perpetual gift givers, and I devised a plan to break myself out of their list. I suggested that rather than give gifts, we just went out for a holiday happy hour. I like happy hour anyway and prefer my friend's company to gifts. That also gets me out of the guilt of having to give something back.
My list is now down to just my parents, sister, girlfriend, roommate, and a little something for my girlfriend's family. That's it. With only five gifts on my list, I can save a lot of money.
Find Great Deals
My mom gave me an important lesson while growing up: never pay full price. While it might be stingy to hunt the sales racks for holiday gifts, you can easily find tons of specials and deals this time of year.
I suggest taking a look at Slick Deals, RetailMeNot, Brad's Deals, and other coupon sites to find the best deals. If you have a specific gift in mind, make sure to check Amazon, Google Shopping, and give it a zap with Red Laser to make sure you have the best price.
Take Advantage of Free Shipping
I regularly shop online, and I never pay to ship. If you are smart and watch the deals, most stores will send you what you want at no additional charge.
I have an Amazon Prime membership, which is worth the cost to me. Not only do I get free streaming TV and movies on my Roku and free books for my Kindle, but I also get free two-day shipping on every purchase. If you have a .edu email address, you can get even better deals with Amazon Student.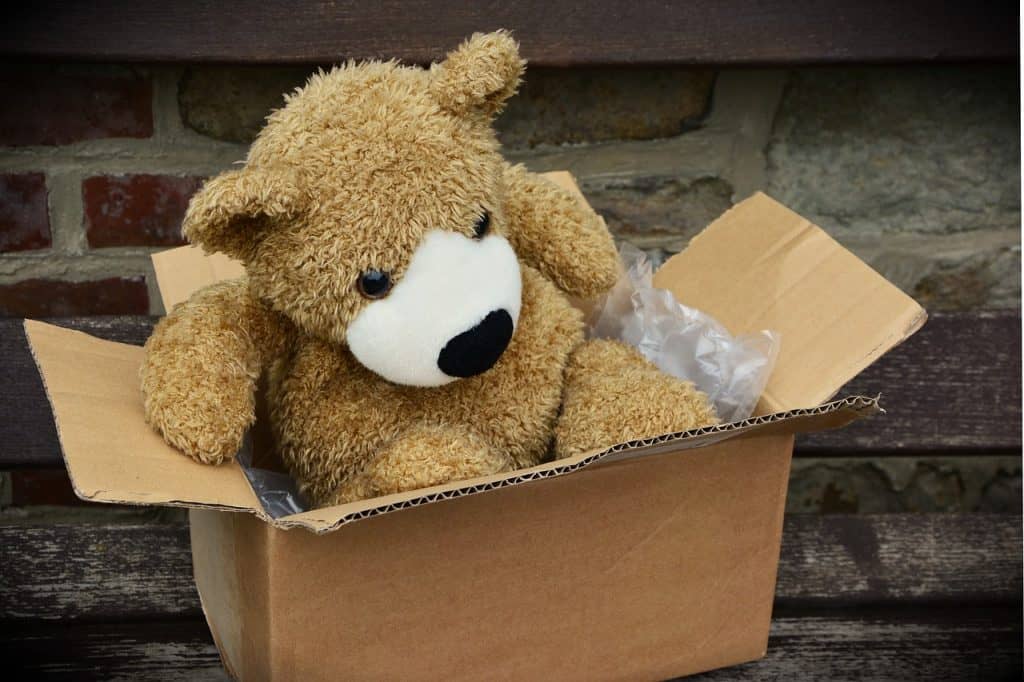 Fancy Cards are a Waste of Money
I know it is fun to open a card that sings to you, but is that really worth $6? The average greeting card costs $2-$4. It is easy to find great cards on the low end of that average. Just take a few minutes when you are at the grocery store, drug store, or, the cheapest place, Walmart, and pick a fun card that doesn't break the budget.
Sure, an extra $3 does not sound like much. But if you buy 3, 4, or 5 cards, that $3 can easily turn into $20 you didn't need to spend.
Thoughtfulness Means More than Money
At the end of the day, most of us care more about the thought than the value of presents. Take the time to think through the best gift you can give someone. Here in Denver, a day trip to the mountains may be a lot more meaningful and less expensive than a new tech gadget.
So do something that most of us don't anymore. Take time to do something meaningful for someone you care about. Who knows? It could even save you a few bucks.
Get Started Early With Holiday Savings
It is never too early to get started with your holiday shopping and planning. Taking care of everything well ahead of time can save you hundreds of dollars on gifts, decorations, travel plans, and everything else that comes with the holiday season. While it is a festive time, ignoring holiday savings can bust your budget for the entire year. For your holiday savings, be sure to take advantage of sales, discounts, coupons, and everything else at your disposal.
Shop Early
Companies know that you are going to be spending big during the holidays. To lure you in, many promote new and exciting items, but you don't always have to buy the cutting edge, full price items in the holiday season. Instead, consider buying a month, or a few months, early for your friends and family.
While you may miss out on holiday promotions, you will avoid the crowds and the markup on new products released to draw you into the store. Instead, you can take advantage of sales to get rid of last year's inventory and prior season goods. Those discounts can be big, and save you a fortune over current season goods released for the holidays.
Think About Coupons
In the United States, coupon usage is expected to increase by 150 percent from 2009 to 2014, according to a Harris Interactive Study. Customers saved a whopping $4.6 billion with the aid of coupons in 2011, according to a report by NCH Marketing Services, Inc., a Valassis company. Effectively, that means a saving of more than $500 million plus compared to that in 2010.
Shopping with coupons and getting a great deal is a year-round endeavor. While there are tons of doorbuster deals on days like Black Friday and Cyber Monday, you can find coupons that give you significant holiday savings over buying in December.
Give Free or Inexpensive Gifts
We don't have to give people an XBox or gold jewelry as a holiday gift. Instead, consider lower cost gifts that are more thoughtful rather than expensive. Homemade gifts or experiences are often much more memorable and enjoyable than material stuff. For example, instead of buying my wife stuff for a recent gift, I am taking her to a cooking class that we can take together. The cost is less than many other options, and it will give us a great memory together.
I have also seen people give away homemade gifts like infused vodka, homemade pickles, or other fun presents from the kitchen. If you are crafty, knitted hats and scarves make great gifts. Just beware the ugly sweater!
Save Up To Avoid Debt
If you do decide to buy expensive gifts for your family and friends, save up ahead of time so you can really afford the gifts. Putting the presents on credit cards and not paying the balance in full can easily double the cost of the gifts over time. Instead, make sure you have the funds saved up ahead of time so you don't get stuck with expensive credit card interest payments. But be sure to use a card if you can to take advantage of all of the points and miles!
This post was originally published on March 10, 2018 and updated on June 3, 2019.