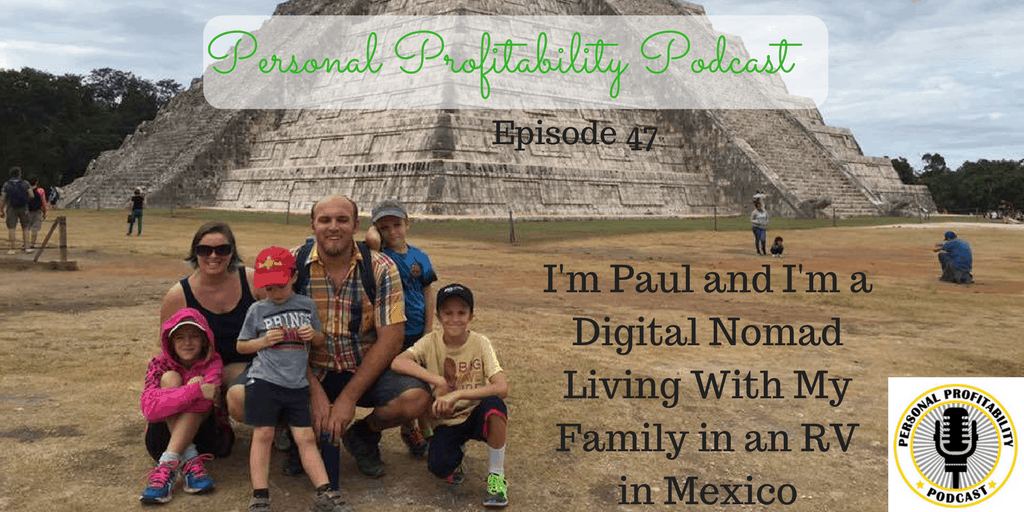 Podcast: Play in new window | Download (Duration: 44:47 — 41.0MB)
Subscribe: Apple Podcasts | Android | Email | Google Play | Stitcher | TuneIn | RSS | More
Paul Kortman didn't want to live like everyone else, so he found a way to make it work. As an online entrepreneur, Paul and his family live in an RV traveling around Mexico. He has come so far with his business that he rarely works more than four hours per day and can work literally anywhere in the world with an internet connection. Learn how it all works in this week's episode of the Personal Profitability Podcast.
Resources Mentioned
Get the FREE Personal Profitability Playbook
Earn more, spend thoughtfully, grow your wealth, and live a better life through mindful personal finance.