I am writing this post at 28,000 feet on a wobbly tray table on the way home from FinCon, the annual conference for financial bloggers and the media. Don't worry, it will be in the upright and locked position when we land.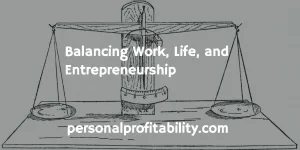 This year, we met in Charlotte, and it was incredible as always. For the fifth year, I connected with an amazing group of bloggers, innovators, and a growing list of businesses. My own personal highlights included leading an "ask the expert roundtable" where I answered questions about how to run your business like a real business as a professional and Ignite FinCon, the annual speaking event that I organize.
The conference ended with an incredible talk by professional speaker Grant Baldwin. He shared some tips and advice that I really need to take to heart myself. Here are some of my favorite takeaways.
Focus on One Thing and Do It Well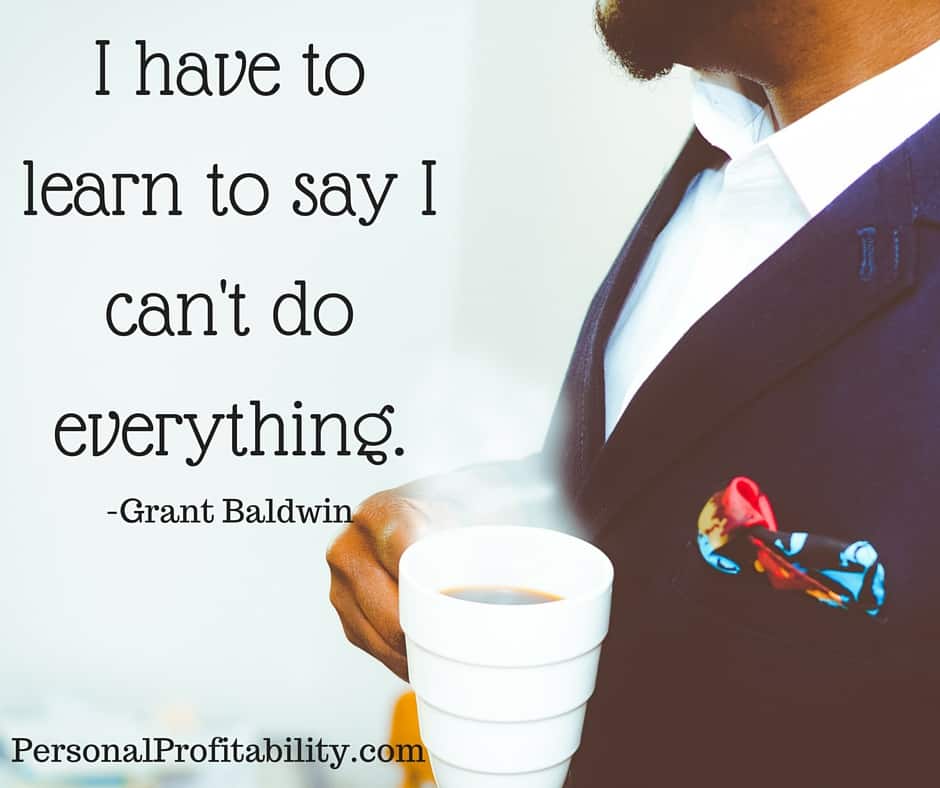 I have a semi-unique problem, but one that I imagine I share with many of you. I am often inspired by an idea and start a new blog or business on a whim. That has led to projects like my former site Beer is Sexy / PDX Off The Wagon, something I wanted to do but did not really have the time for.
I recently shut down that site, which opened up lots of mental space and some time to focus on the projects where I am bringing in most of my online income, like this site and my freelancing business.
Grant was right. I do need to quit wasting time and thought on ancillary projects and focus my efforts on doing the things I really want to do. Here are my top focal points for the coming months:
Personal Profitability blog, podcast, and course development
Freelance writing and web design
Of course, my day job always comes first, as that is my bread and butter that provides well over 50% of my income, plus benefits.
I have decided to put some of my oldest websites on the chopping block, including my longest lasting website, but one that is not often updated, that has nearly 2,000 posts. Time to consolidate and look forward.
Be Present
I am an admitted workaholic. I spend eight to ten hours a day at the office at my day job, and come home and turn on my laptop to write articles, record podcasts, and build websites. All in a day's work?
It is hard to admit, but I know that this working style takes away from my family time. Right now, my family time is with my amazing wife. Just around the corner, it is my wife and my daughter.
Grant said that his kids don't care about his blog or email list and that they just want him there. Paying attention to them.
This really hit home for me, as it is so timely. My daughter will only be an infant for a couple of months. She will be a baby for a year. A toddler for a couple more. Time goes quickly, and I do not want to miss out on the Dad experience, or have her miss out on father/daughter experiences, because of my work.
I see people miss so much in their parenting experience because of work. I have to remember that working is a means to an end, and not an end in itself. While my favorite hobby is making money, I can't let that hobby get in the way of my relationship with my future children, my wife, or anyone else in my family.
Take Internet Vacation Days
Along with being a workaholic, I am a bit of an internet addict. I hang out on the couch with my wife watching Netflix, but I do it with my laptop on my lap. I go with her to walk the dogs but often end up missing much of the conversation while checking my email, Twitter, Instagram, Facebook, and other little pop-ups on my phone.
My wife is gracious and does not give me too hard of a time, but she probably should give me a harder time. Outside of our trip to Europe earlier this year and our honeymoon in Canada, I'm connected more than I'm not.
Grant reminded us of something that is totally true, and a good reminder for us internet addicts. The internet is not going anywhere. All those notifications will still be there waiting when we get back if we take a day off.
In the coming weeks, I am going to try to schedule a no internet, no phone weekend day and see how it goes. It will be tough to balance with the freelance schedule, but will probably be good for my health.
Schedule "Do Nothing" Time
My calendar used to be pretty crazy, and I did it to myself. I replaced a busy volunteer schedule in Denver with an even busier working schedule when I moved to Portland.
While my income has gone way up, I do need to find a better way to balance my work/life. What better time to start than the last weeks my wife and I have together before the baby arrives.
I am going to schedule a time where I have zero plans. Nothing with friends. No working allowed. Just family. Maybe we'll explore Portland. Maybe we'll hang out at home. Who knows?
I might double up my no phone day with a scheduled do nothing day.
Upgrade My Freelance Work
This one is not from Grant, but something I want to try. I am nearing capacity with my freelance schedule, and it's time to start some more client upgrades.
I had conversions with a handful of amazing potential clients and look forward to starting work with them. If enough come on board at a regular cadence, I'll be strained on time for both writing and web design.
I spoke with a friend about doing some writing outsourcing for client work, which would mean that instead of being a simple freelancer, I am more of a media company. When I built out Narrow Bridge Media, that was always something I had in mind as a potential next step. It might be time for that to happen.
I also spoke with another popular website developer in the FinCon community about joining forces to build better and faster. That might be another great way to scale up with a win-win.
Time to Take Action
I land at home in about an hour. I only slept about eighteen hours in the last four nights, so it is time to do a little resting. Then it is time to hit the ground running.
I gave my own talk at FinCon and ended on a huge high note. I want to take that momentum and run into the end of the year. Relationship building has proven to be the most important source of success for my online income, and another great conference is helping me define the direction I'm going to take for the next year.
Now it's time for the hard part. Living up to all of my goals while maintaining that precious work/life balance and making sure I don't miss anything with my growing family.
Here I go.