Everyone needs a little help sometimes. It's nothing to be ashamed of. In society today, topics like personal finance are still a taboo, so telling friends about your struggles and asking for help is an awkward conversation, if one you are willing to have at all.
With two finance degrees, time as a bank manager, and eight years of personal finance blogging experience, I have helped thousands of people manage their personal finance questions and problems, and I'm here to help you get out of debt, optimize your savings, and earn more!
Life's too short for decades of student loan payments. Time is too precious to spend it at a job you hate earning too little. Your retirement is too important to ignore. The PowerBall is not a retirement plan.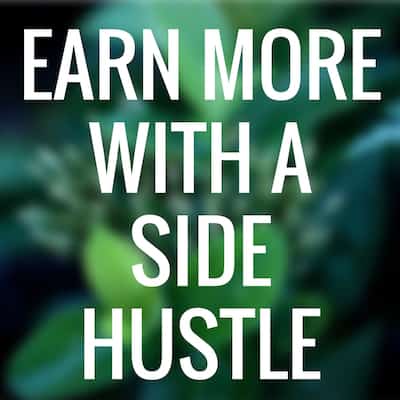 Here's what I can help you accomplish through the Personal Profitability Pro Mastermind:
Get your side hustle moving
Grow your side hustle
Position yourself to leave your full-time job
Note: This program is not for people who have any current credit card debt. If you have high-interest consumer debt, focus on that first and consider applying on a future date.
I've Done It, and I Can Help You Do It Too
I paid off my $90,000 MBA two years after graduation. I built a six figure income between my old day job and my side hustles, which allowed me to leave my job and follow my online business passion full-time. At the same time, I saved a six-figure retirement account and built an online business that supports my family and now earn more than ever before working fewer hours. Now it's your turn!
You're Don't Have to Figure It Out Alone
A reader like you wasn't sure if his business should be an LLC, sole proprietorship, or something else. His business is now registered and works just like he wants.
Another reader followed strategies from the Personal Profitability blog to pay off his mortgage, and now lives completely debt free.
The list goes on. But this isn't about other people, this is about YOU.
How it Works
With the Personal Profitability Pro Mastermind, I work with you one-on-one and in a group mastermind setting to understand your current situation, understand your goals, and define a path to get there. Through a weekly group call, a monthly one-on-one call, and always open Slack channel, we will work together to map out a success plan customized JUST FOR YOU.
I will help you make a plan and hold you accountable to following through. It takes a commitment from you to engage, follow-up, and follow through with weekly, monthly, and quarterly goals to make it happen.
Our weekly mastermind sessions feature a rotating 'hot seat.' When it's your turn, the entire group spends the week focused on helping you solve one business problem. Plus, we all learn from each other each week as we come up with creative solutions to the business problems of like-minded entrepreneurs. Drawing on my own business experience and MBA, I join in building solutions to help you grow your income and reach your online business dreams.
Wouldn't You Rather Be Lying on the Beach, Traveling, or Spending More time With Your Family and Friends without Worrying About Money?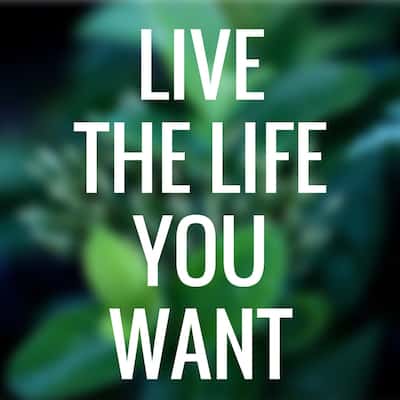 In April, I took my wife and daughter on a trip to London and Paris. Where do you want to spend your precious vacation days? Is money a limiting factor, or something that enables you to live the life you want?
As my friend Paula likes to say, you can't afford everything, but you can afford anything. Let's find your "anything" and get you on a path to make it happen!
No more paycheck to paycheck. No more struggling to pay the rent. Invest in yourself and stop squandering money on things you don't need so you can focus on the experiences you want.
I Have Done It Myself, and I'm Ready to Help You
I spent a decade staring at gray cubicle walls. I used to wonder how I could afford to give my family a house as nice as the one I grew up in. Then I paid off my $40,000 student loans, doubled my salary, and started earning enough through my own business to become my own boss.
Now I work at home (or at the coffee shop, or in Europe, or at the brewery, or wherever else I want). I work when I want. And I am there for every important moment and experience.
I have a finance degree from the University of Colorado at Boulder and an MBA in finance from the University of Denver. I managed a $500,000 investment portfolio for my university. I was the guy who approved your mortgage. I've been there. I've done it. I have the education, credentials, and experience. Now how can I help you do the same?
Apply Now
I don't take just anybody in the Personal Profitability Pro Mastermind. Only motivated, hard working individuals with a drive to succeed and a dream to follow can work with me, and there are only seven spaces available. I have just one question for you to start. Are you ready to live your dreams?
[gravityform id="4″ title="true" description="true"]