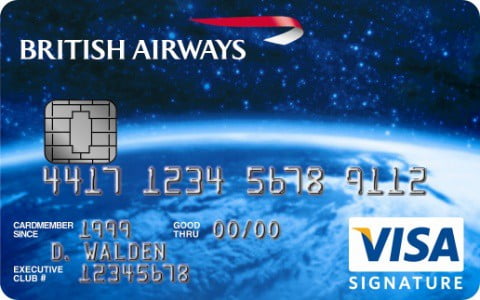 Today I finally gave in and started my first travel hack. For those of you unfamiliar, travel hacking is the art of mastering the mileage and point systems of airlines and hotels to get the maximum possible value for the lowest possible cost.
The most famous travel hacker, of course, is Chris Guillebeau of the 'Art of Non-Conformity.'
My First Hack
Today, I signed up for the British Airways Visa Signature Card. (Yes, I signed up for a credit card, more on the impacts below.) I have an existing relationship with Chase, so signing up took about five minutes and I was approved instantly.
Signing up for the card gives you an instant 50,000 Avios (the BA version of miles) with the British Airways frequent flyer program. 50,000 miles gets you a free round trip ticket from the United States to any airport in the "Europe Zone One" list, which includes the Belgium, France, Germany, Ireland, Luxembourg, Netherlands, Switzerland, and the United Kingdom. 60,000 miles or 50,000 plus a fee can get you to Austria, Croatia, Czech Republic, Denmark, Gibraltar, Hungary, Italy, Norway, Poland, Portugal, Serbia, Spain, or Sweden.
If you spend $10,00 in the first year, you get an extra 25,000 Avois. Spend another $10,000 , for $20,000 total, you get another 25,000 Avios. That is another round trip to Europe!
So, to summarize 100,000 Avios on British Airways, or two free round trip tickets to Europe!
Overall
This is totally worth it. I am excited to get two free flights to Europe. Flight one is London this summer. Who knows where flight two will take me!
Have you been successful travel hacking in the past? What have you done? Please share your experiences in the comments.