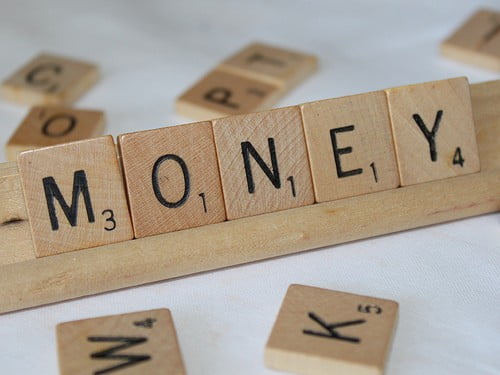 Now that you understand the benefits of online banking, we can take it to the next level. Gone are the days when you have to log into to each bank to check your balances and sort through all of your credit card transactions on different sites. We now are in a new generation of online banking.
Account Aggregation Tools
A small group of sites has emerged that can take your account balances and transactions and summarize them all in one place. All of my bank, loan, investment, and credit card accounts each have their own website.
Every morning, I take ten seconds to log in on my favorite aggregator to check on my account balances and new transactions. I primarily use two sites for my aggregation, but they do more than just tell me my balances. While using these sites saves me time and has helped me detect fraud on accounts in the past, the biggest value comes from the extra account analysis I get from the aggregators.
Budget and Investment Analysis
My favorite account aggregator is Personal Capital. Personal Capital is free and aggregates all of your accounts into one place and has a special focus, investments. Using the 401(k) and investment account analysis tools, I have made decisions to change mutual fund investments seeking lower cost options. This past week, I sold and bought a small cap growth fund so I could lower my annual fees.
Personal Capital also has tools for tracking your budget and spending. If you don't have any investments and you are more focused on your budget, the best option today is Mint.com. Mint is another free tool that aggregates your finances and focuses on budgeting and spending over anything else.
If you only need account balances and don't care about other financial analysis tools, PageOnce is a good option. PageOnce also brings in other accounts such as travel rewards and other billing accounts. Adaptu is a Mint alternative and a hybrid between the tools offered by Mint and PageOnce. It helps with budgeting and brings in other accounts into a single snapshot.
Statement Aggregation
If you like the time savings and convenience of Personal Capital, wait till you try Manilla. While Personal Capital helps you with your investments, Manilla helps you with your statements.
Manilla links to your accounts just like the aggregators. It does bring in your balances, like PageOnce, but it also brings in PDF copies of your statements if you are on paperless billing. Just a couple of months ago, I was refinancing my mortgage and needed copies of my investment and bank account statements. With Manilla, I was quickly able to get everything I needed in one place. Downloading everything took less than five minutes.
Save Time, Money, and Headache
The motto of Narrow Bridge Finance is to take ownership of your finances and use the free tools available to save time, money, and headache. Using Personal Capital and Manilla, I can do that and use the time and money for the finer things in life.
If you have any questions or comments about these tools, let me know in the comments.
Originally written October 14, 2008. Updated January 14, 2013. Image by Phil Taylor of PT Money / Flickr.
Get the FREE Personal Profitability Playbook
Earn more, spend thoughtfully, grow your wealth, and live a better life through mindful personal finance.