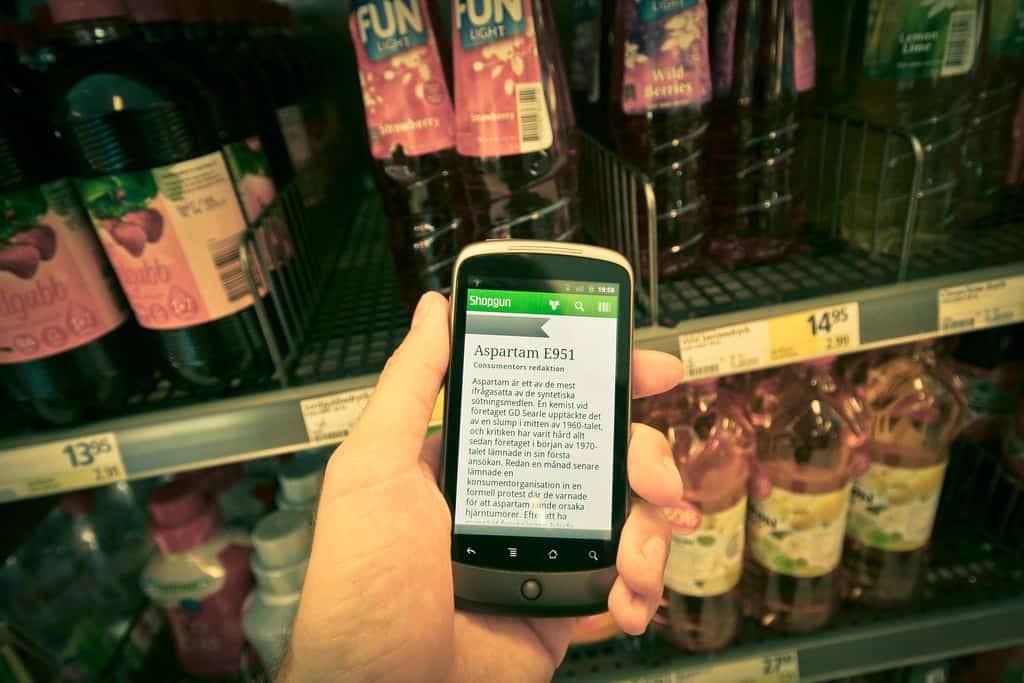 Once upon a time, an avid blogger decided to buy a book on blogging. He walked into a local book store and saw the book on the shelf for $25. "That's expensive," said the blogger. So he went online and searched for the same book. He found it for $14 in less than five minutes. "I just saved $9 in five minutes," said the blogger. Then, he decided to share his best tips for saving money by shopping around.
That Blogger Was Me
I wrote the first draft of this post in 2008, shortly after I saved $9 in 5 minutes buying the Problogger book online rather than the chain bookstore down the block. Times have changed, and methods for saving money buying online have changed, and that book is now on its 3rd edition (I bought the first and it is still on my bookshelf), but the idea is the same.
This was before I had a smartphone, before barcode scanner apps, before I had the internet in my pocket. Things have become so much easier than they were just five years ago. Here are some easy ways to save money shopping around.
Use Awesome Apps
RedLaser
RedLaser is a free app from eBay. It is available for both iOS, Android, and Windows Phone. You can use RedLaser to scan any barcode and lookup the prices from several online retailers. Because it is made by eBay, you can't look at every eBay competitor. For example, the app doesn't work for looking up Amazon prices. However, it is helpful in getting a good comparison.
Amazon
eBay competitor and online sales giant Amazon.com has an app available for iOS, Android, and Windows Phone. The app only allows you to search Amazon, but they often have the lowest prices for books, games, movies, and music. Always check Amazon when shopping around.
Barcode Scanner
I use ZXing's Barcode Scanner as a third app to check prices around the web and other stores. Barcode Scanner is exclusive to Android and iPhone. Barcode Scanner lets you scan regular store barcodes or QR codes (those boxy barcodes for phones to scan).
Use Desktop Tools
Sometimes using a phone can be a hassle, and phones can't do everything. I have some favorite website and online tools that I use to save even more.
Honey
Honey is one of the newer online tools I use to save money when shopping. If you ever buy anything online, Honey is a must have app. It is only available for Google's Chrome browser currently, though it is being developed for other browsers as well. (I would guess Firefox next).
Honey is easy and fun to use. When you are about to checkout from one of over 100 available sites, just click the Honey button that will appear. It will automatically test about twenty coupon codes to try to save you money. Sometimes it doesn't save you anything, other times it does. I once saved over $20 on a transaction with that one extra click.
RetailMeNot
Prior to Honey, I always visited RetailMeNot to look for coupon codes for any online purchase. The now public company has a massive crowdsourced repository of coupon codes to browse when you are shopping at virtually any store online, and some offline. When I don't get a hit from Honey, I visit RetailMeNot next.
Don't Forget Brick and Mortar Stores
I recently visited a local computer store to buy a wireless router and network hard drive. I found the router cheaper online, but the hard drive was cheaper at the store than anywhere else by $30. Don't discount the mom and pop shops or even national chains. They are all competing for your business, so it is worth checking them out for big purchases.
How Do You Save When Shopping?
What are you favorite tools and tricks to save money when shopping? Please share your ideas in the comments.
Image by Johan Larsson / flickr. Originally posted November 12, 2008. Updated July 22, 2013.
Get the FREE Personal Profitability Playbook
Earn more, spend thoughtfully, grow your wealth, and live a better life through mindful personal finance.