When I was in London in November, I was able to use my travel rewards card almost everywhere. One benefit of my British Airways Visa is that I don't have to pay any foreign exchange fees. However, there was one time I couldn't use it.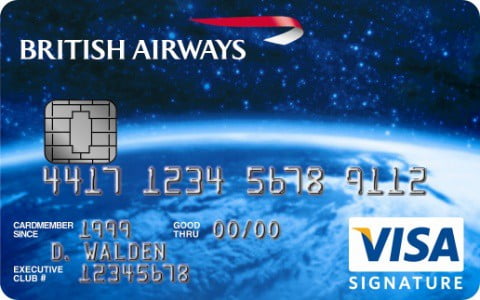 Smart Credit Cards
One chilly London morning, I was low on pounds when I made my way to the Borough subway station. As I walked up to the tube, I saw that the station attendant was not yet on duty, so I would have to buy my day pass from the machine. No worries.
I pushed the button for a day pass, put my credit card in the slot, and waited for my ticket to print. However, rather than give me the ticket, I was given bad news. My card was rejected.
I knew I was not over my limit, I had called Chase to tell them that I would be in London, and I had not received any suspicious activity report, so I tried it again. Same result. No ticket. But my card worked everywhere else.
My travel partner was low on cash too, so I had to find an ATM, which luckily I could do with no fees thanks to my Schwab Bank checking account, before I bought my ticket. It was on the way back into the station when I realized why my card didn't work. I didn't have a "smart card" chip.
The EMV Chip
Since November, Chase added the EMV chip to all British Airways Visa cards, so the problem would not happen again, but it was an interesting lesson on international use of the smart chip to make credit cards more secure.
EMV, an acronym for Europay, MasterCard, and Visa, the companies responsible for the chip's design and standardization, is the most common style of smart chip credit card. The small, electronic chip is 3mm tall and 5mm wide and is embedded into the card.
Each time an EMV card is used, the terminal uses the chip to fully authenticate the card. Card skimmers have become a popular method of credit card fraud, and replicating a magnetic bar is easy and not very expensive. The chip prevents that type of fraud and protects against others using high tech analysis, authentication, and verification.
Where You Need EMV
The IC chip, or integrated circuit chip, is required by many merchants around Europe. The trend is growing to North America as well, though we are behind where the EU is in the process.
While I only had a problem one time in London, it could have easily happened more often, particularly if I had not used cash as much as I did. Many merchants in London will turn you down if you don't have a chip. This happens more often with self-service check outs, ATMs, and kiosks.
I also made it to Paris and Amsterdam that trip, and both cities are quickly moving toward EMV along with the rest of Europe.
How to Get EMV
If you are a big time traveler like me, you are probably ready to jump on the EMV bandwagon. Currently, only a small group of US financial institutions offer EMV. The Chase British Airways Visa Signature card, which I have myself, now comes with the EMV chip. US Bank offers an EMV chip on their FlexPerks travel rewards card, Wells Fargo is testing EMV on a frequent traveler card, and a handful of credit unions offer the cards as well.
If you don't have these types of accounts, you are out of luck for now. I think EMV is a great technology that protects both consumers and businesses from fraud. While the upgrade costs are significant, we are on the path to EMV and I think that is a step in the right direction.
Update January, 2015: New payment regulations will require the majority of United States payment processors upgrade to EMV by the end of 2015. If you don't have one already, expect your new card soon!